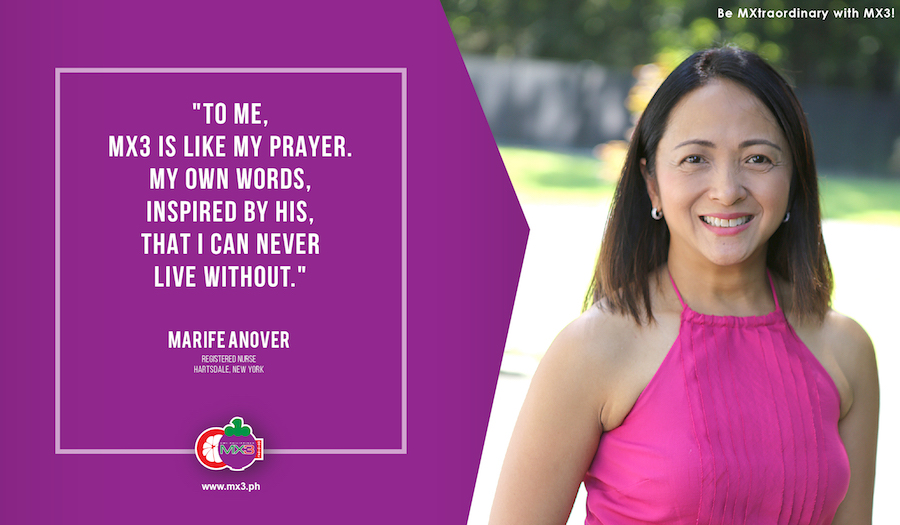 I migrated to the U.S. at the age of 17 to be with my parents. I ended up being independent, supporting my own nursing degree by working on weekends. For 28 years, I have been a registered nurse here in New York and mother to two beautiful kids.
Surely, I am now far from not that young teenager in Tacloban. And my daily physical stress is a daily reminder of that. I work for 12 hours at the hospital, 10 of which I spend standing. When I go home, I become a mother to my two kids. And I have to be flexible with their school and play schedules.
My long hours at work and mother duties incurred a lot of physical and mental stresses. I started to feel those body aches and pains.
My friend in California introduced me to MX3, while we were exchanging secrets on how to sustain, combat stresses of our busy lives, and what keeps them active. So, I gave MX3 a try. With proper diet and healthy habits, I began to feel alertness and energy to go through my super busy day, every day.
MX3 is like my power bank. It gives me that extra charge to go on and on. I am MXtraordinary.
MARIFE ANOVER
Registered Nurse
Hartsdale, New York