It's that floral time of the year once again! Baguio City just celebrated the most blooming festival – the Panagbenga Festival. The word Panagbenga is a Kankanaey word which means 'season of blooming'. As always, they have again successfully showcased how the Baguio streets bloom with colorful and dazzling flowers, exceptional rythmic dances, sensational music and of course, buffet of local and international cuisine. A must-attend celebration of nature's beauty. They have gone beyond this year's theme: Inspired by Beauty, Nurtured by Nature. For 22 years now, more than showcasing the nature's beauty, this festival has come again to inspire everyone to nurture it.
As the festival comes to an end, with honor and respect, MX3 was overwhelmed with the atmosphere that this festival has brought about until the very last day of the fete. Matching the blooming picturesque is the lovely weather that Baguio is known for having. It was too perfect for us to come along with the festive spirit and giveaway some MX3 products which included MX3 Coffee, MX3 Tea, MX3 Plus and t-shirts.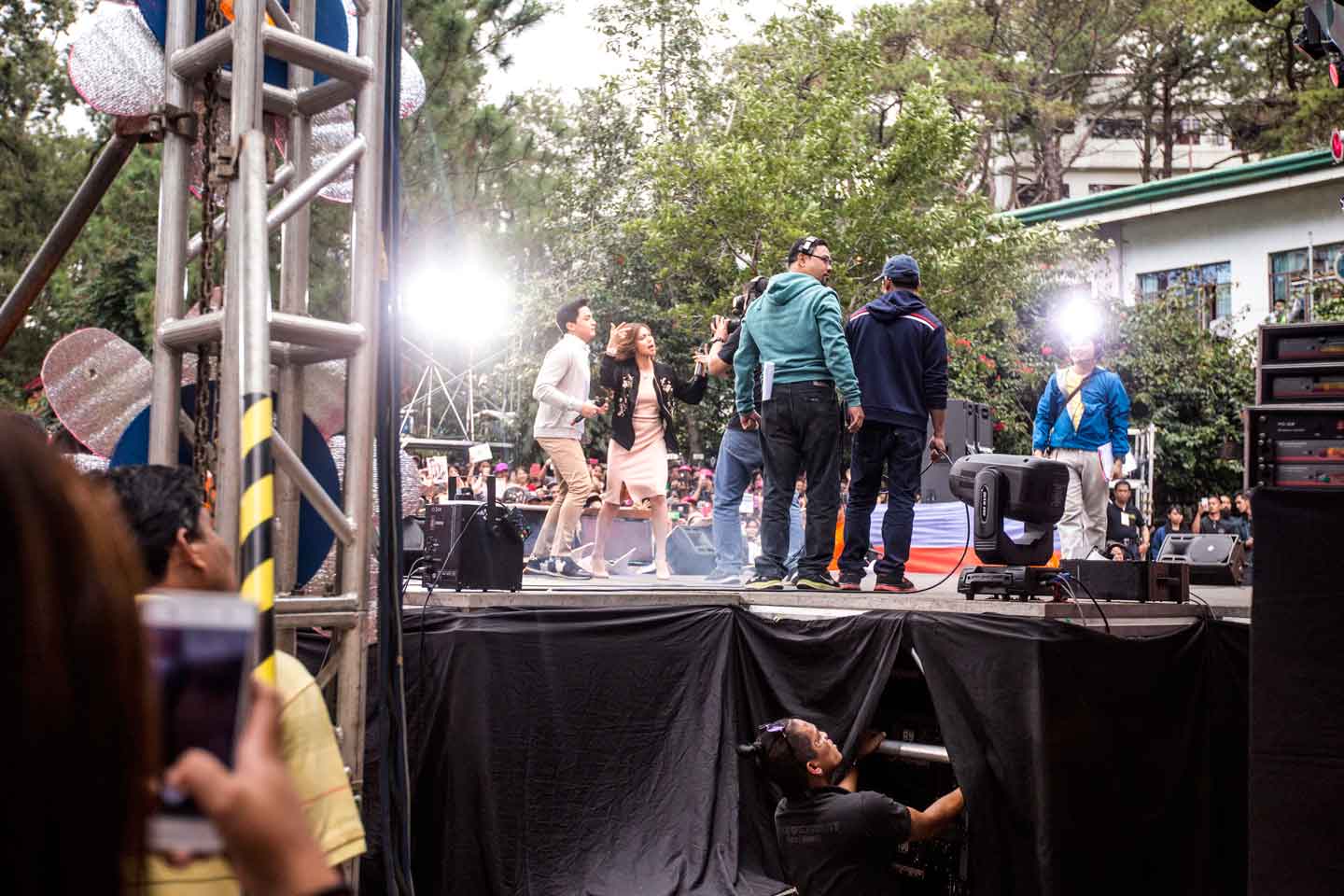 MX3 kicked off the festival tour last February 25 with Kapuso's Aldub at Baguio's Sunshine Park. It was a perfect combination, MX3 Hooray Game and the fun spirited tandem of Alden and Maine.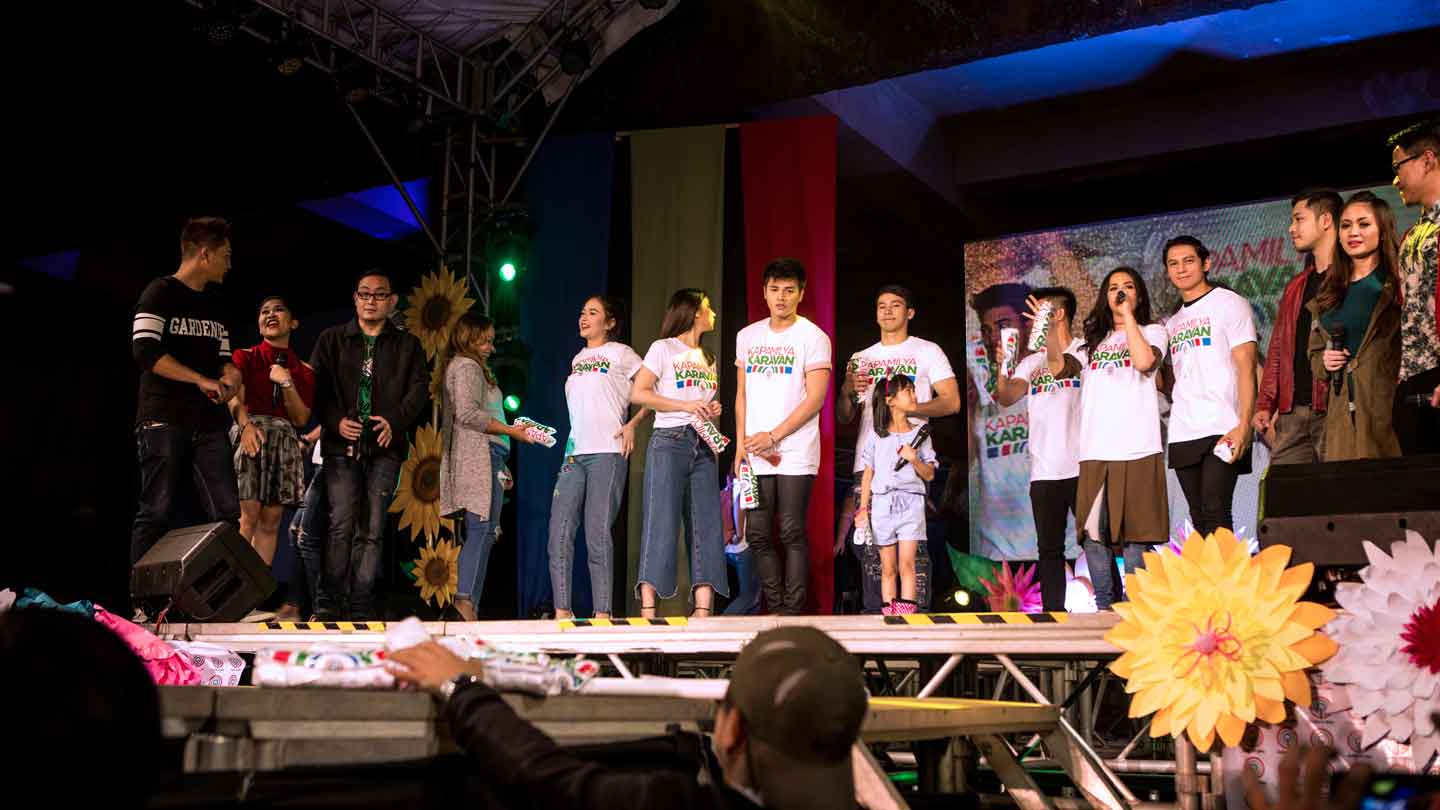 Kapamilya Karavan followed a week after and the event took place in the evening of March 4, MX3 did the on-stage game "Sakit ko, Arte mo" where there were 20 participants who enjoyed showcasing their acting abilities as they portray the manifestations of common illnesses that has become common nowadays. Kapamilya stars Jason Abalos, Yessa Camile, Zanjoe Marudo, Nayomi Ramos, Ronnie Alonte, Julia Barretto, Enchong Dee, and Maja Salvador entertained the crowd.
Meanwhile, MX3 also caught the attention of the people roaming around the streets of Baguio by handing out envelopes containing MX3 products but the most important thing that these envelopes contained were the Christian tracks as MX3 has always embodied its mission to not only promote health and wellness but to also reach out to the world by sharing the word of God.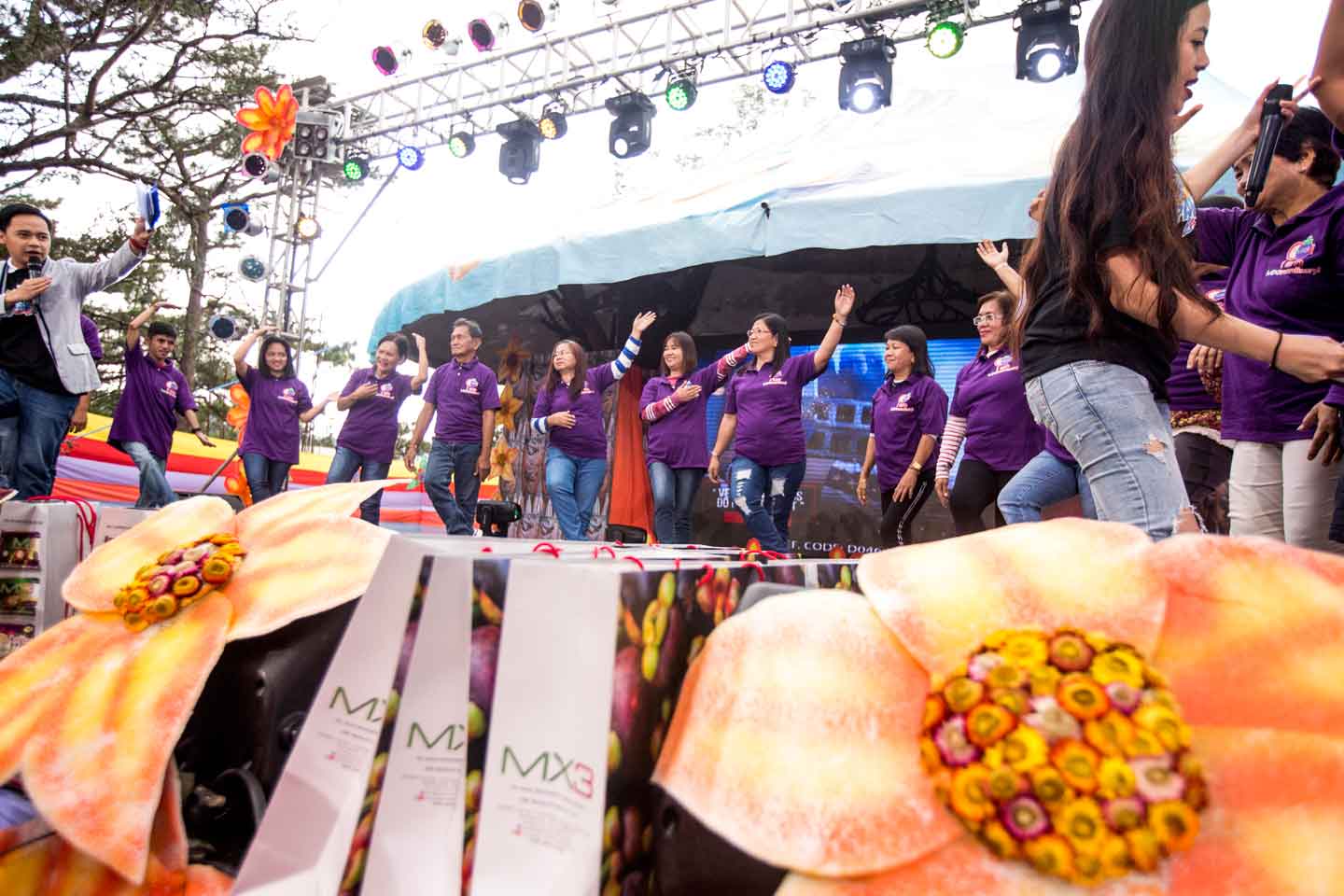 MX3 has embarked on another colorful festival enveloped with the aim to spread the gospel, ultimate calling and purpose. Meaning has now been additioned to the color of the festival.