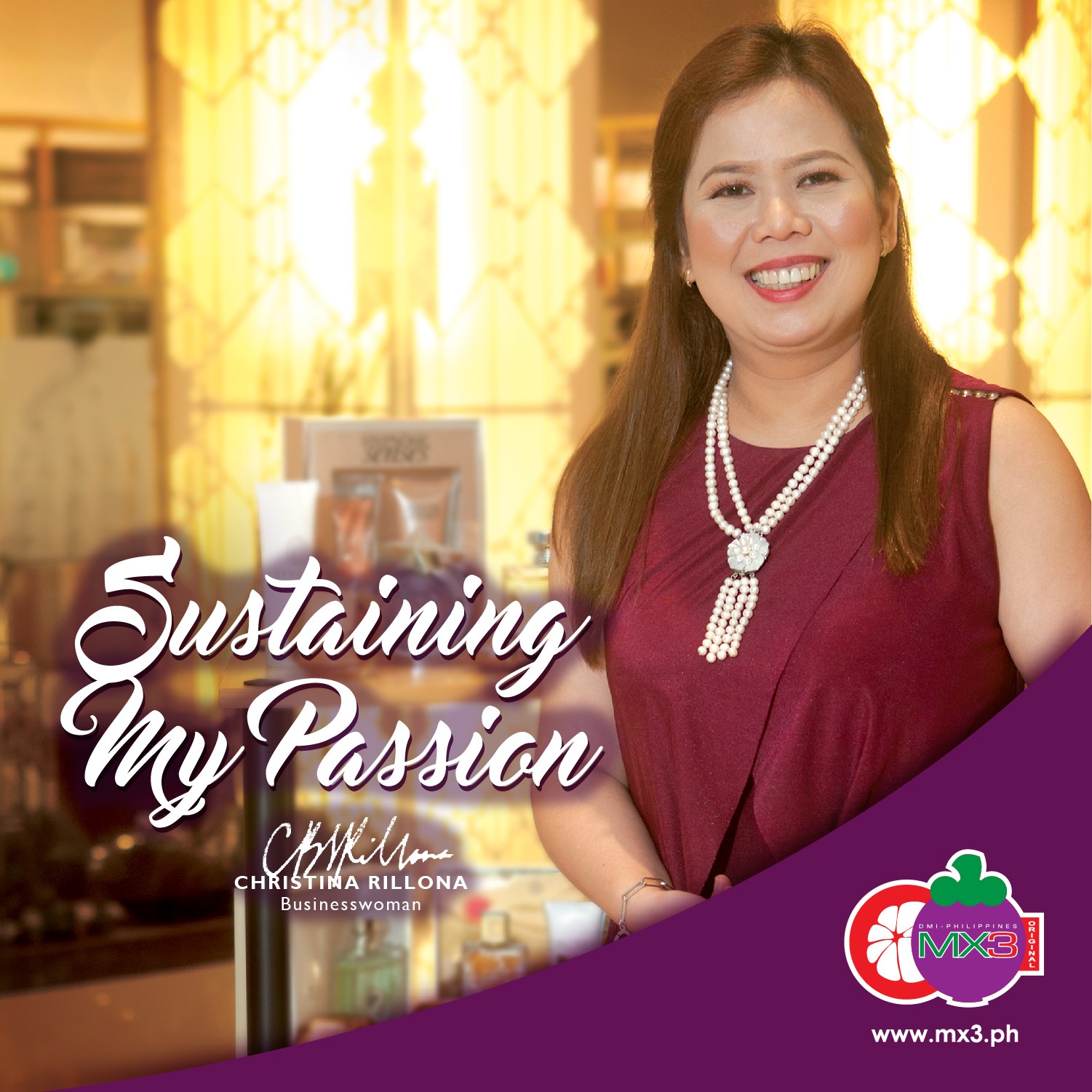 Perfume business is glamorous and sophisticated. I have always been passionate about perfumes that I decided to make it my lifelong business.
However, the intensity of running the business began to drain my energy. Because of this, I started getting migraines due to stress, suffered sleepless nights and even my physical strength and emotions were affected. This prompted me to take medications and follow a healthy diet and exercise regimen. I then heard about MX3 capsules and coffee mix and so I decided to give it a try. Every breakfast, I would take them together with a bowl of oatmeal.
Amazingly, with all of these, my health improved! I beam with joy everyday as I realize that God provides solutions for me to enjoy my chosen business to the fullest.
Christina Rillona
Businesswoman