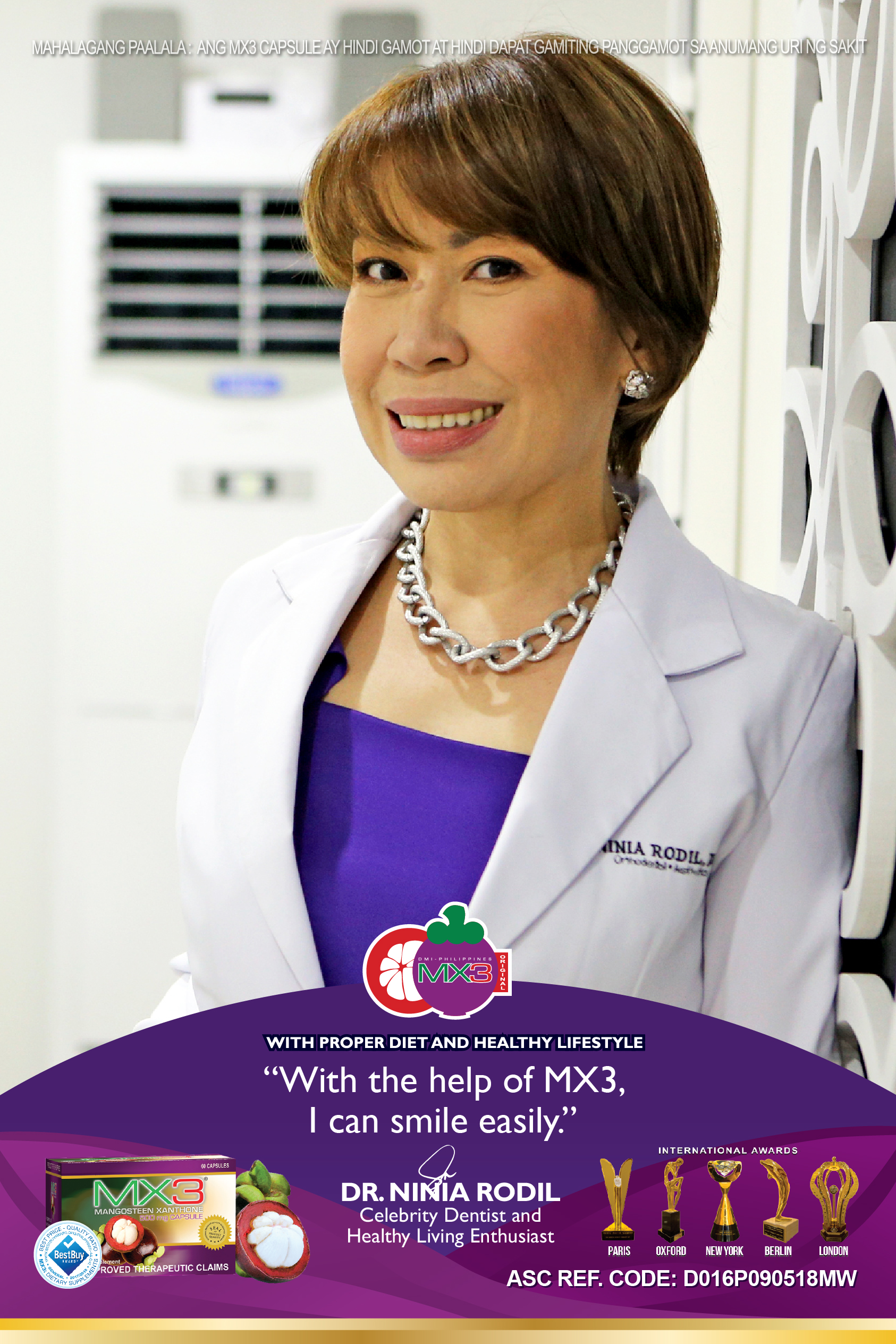 Dentistry is a divine gift that makes me smile at God with deep gratitude every
single day.
It allows me to spread beautiful and confident smiles to about 30 patients I serve daily at my three clinics I named Dental Focus.
My dental profession makes my two growing boys smile at me every day, too. I work hard to ensure their good future and they're happy that I do not miss out on their milestones in life.
I am blessed that I am able to spread smiles with our less fortunate brothers and sisters as well. I actively lead the Innerwheel of Makati San Antonio and Club Marinduqueño where I get to do my medical missions and socio-civic advocacy works.
Stress defines my busy schedule but not my life. I manage stress with a positive outlook. I smile at stress. Just as I smile at life with all of its blessings and challenges. My smile comes with a healthy mind and body. My fitness regimen combines the proper non-meat diet that my trainer prescribes and my daily workouts including a host of sports activities like target shooting, diving and golf.
MX3 contains an antioxidant. Antioxidant plays a part in helping boost my immune system!
MX3 is like a good set of teeth. I can't smile without it.
Dr. Ninia Rodil
Celebrity Dentist and Healthy Living Enthusiast