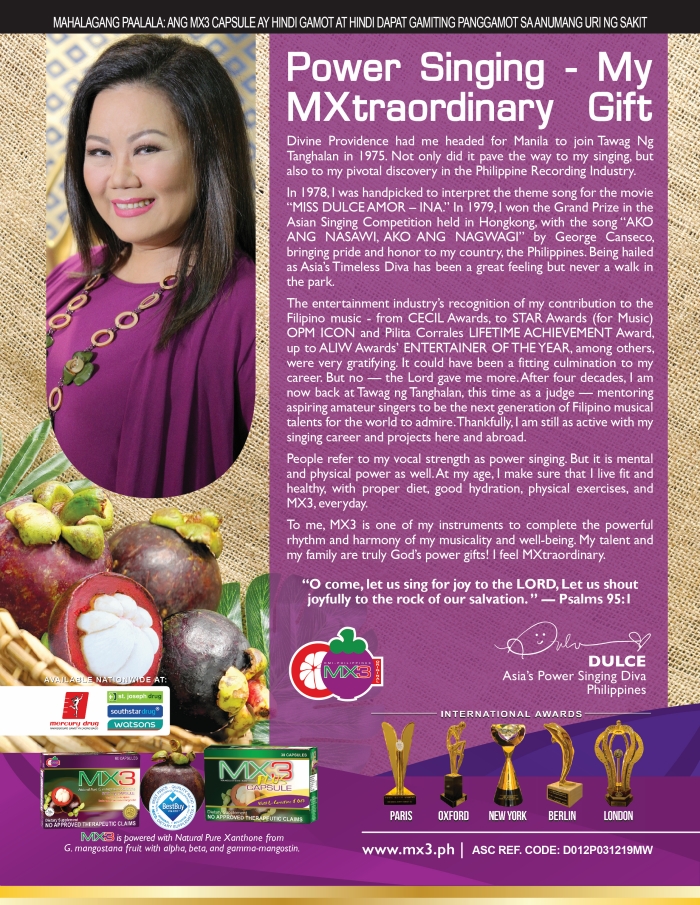 Divine Providence had me headed for Manila to join Tawag Ng Tanghalan in 1975. Not only did it pave the way to my singing, but also to my pivotal discovery in the Philippine Recording Industry.

In 1978, I was handpicked to interpret the theme song for the movie "MISS DULCE AMOR – INA." In 1979, I won the Grand Prize in the Asian Singing Competition held in Hongkong, with the song "AKO ANG NASAWI, AKO ANG NAGWAGI" by George Canseco, bringing pride and honor to my country, the Philippines. Being hailed as Asia's Timeless Diva has been a great feeling but never a walk in the park.

The entertainment industry's recognition of my contribution to the Filipino music - from CECIL Awards, to STAR Awards (for Music) OPM ICON and Pilita Corrales LIFETIME ACHIEVEMENT Award, up to ALIW Awards' ENTERTAINER OF THE YEAR, among others, were very gratifying. It could have been a fitting culmination to my career. But no — the Lord gave me more. After four decades, I am now back at Tawag ng Tanghalan, this time as a judge — mentoring aspiring amateur singers to be the next generation of Filipino musical talents for the world to admire. Thankfully, I am still as active with my singing career and projects here and abroad.

People refer to my vocal strength as power singing. But it is mental and physical power as well. At my age, I make sure that I live fit and healthy, with proper diet, good hydration, physical exercises, and MX3, everyday.

To me, MX3 is one of my instruments to complete the powerful rhythm and harmony of my musicality and well-being. My talent and my family are truly God's power gifts! I feel MXtraordinary.

"O come, let us sing for joy to the LORD, Let us shout joyfully to the rock of our salvation. " — Psalms 95:1

Dulce
Asia's Power Singing Diva
Philippines


Featured Product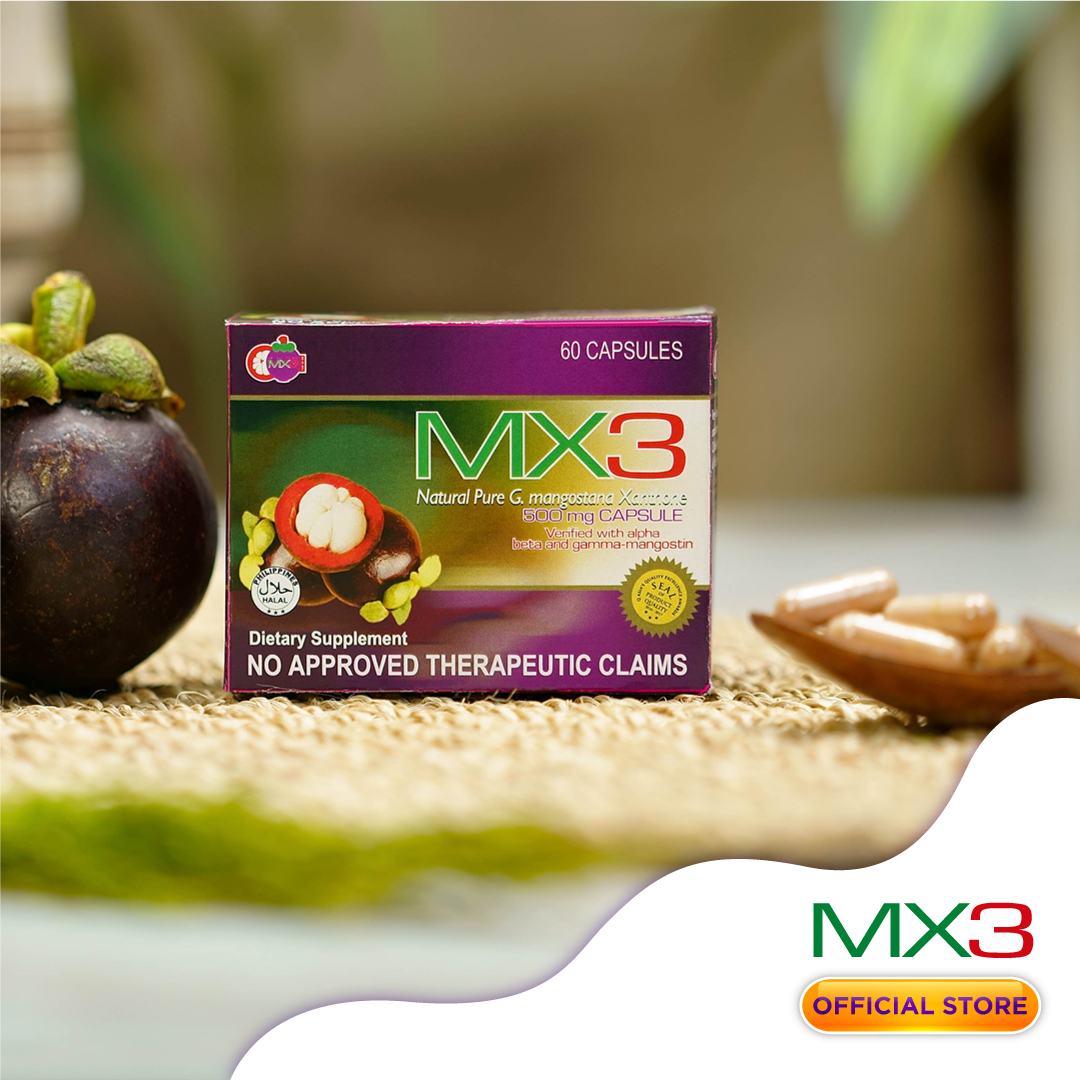 MX3 Natural Pure G. Mangostana Capsule or commonly known as MX3 Capsule is a natural food supplement that is rich in xanthone- a natural chemical extracted from the pericarp of mangosteen fruit (Garcinia Mangostana L.) and has powerful antioxidant and anti-inflammatory properties that help boost the immune system.

Xanthones have three derivatives, which are alpha, beta, and gamma mangostin, which are all found in MX3.
Alpha-Mangostin - Exhibits antioxidant, antimicrobial, and antitumor activities.
Beta-Mangostin - improves mood and relieves stress
Gamma-Mangostin - Has the most powerful antioxidant property. It can reduce swelling and help relieve pain. It can also help prevent the obstruction and the clogging of arteries that lead to heart diseases and can benefit in lowering LDL (bad cholesterol).

Visit our official store.