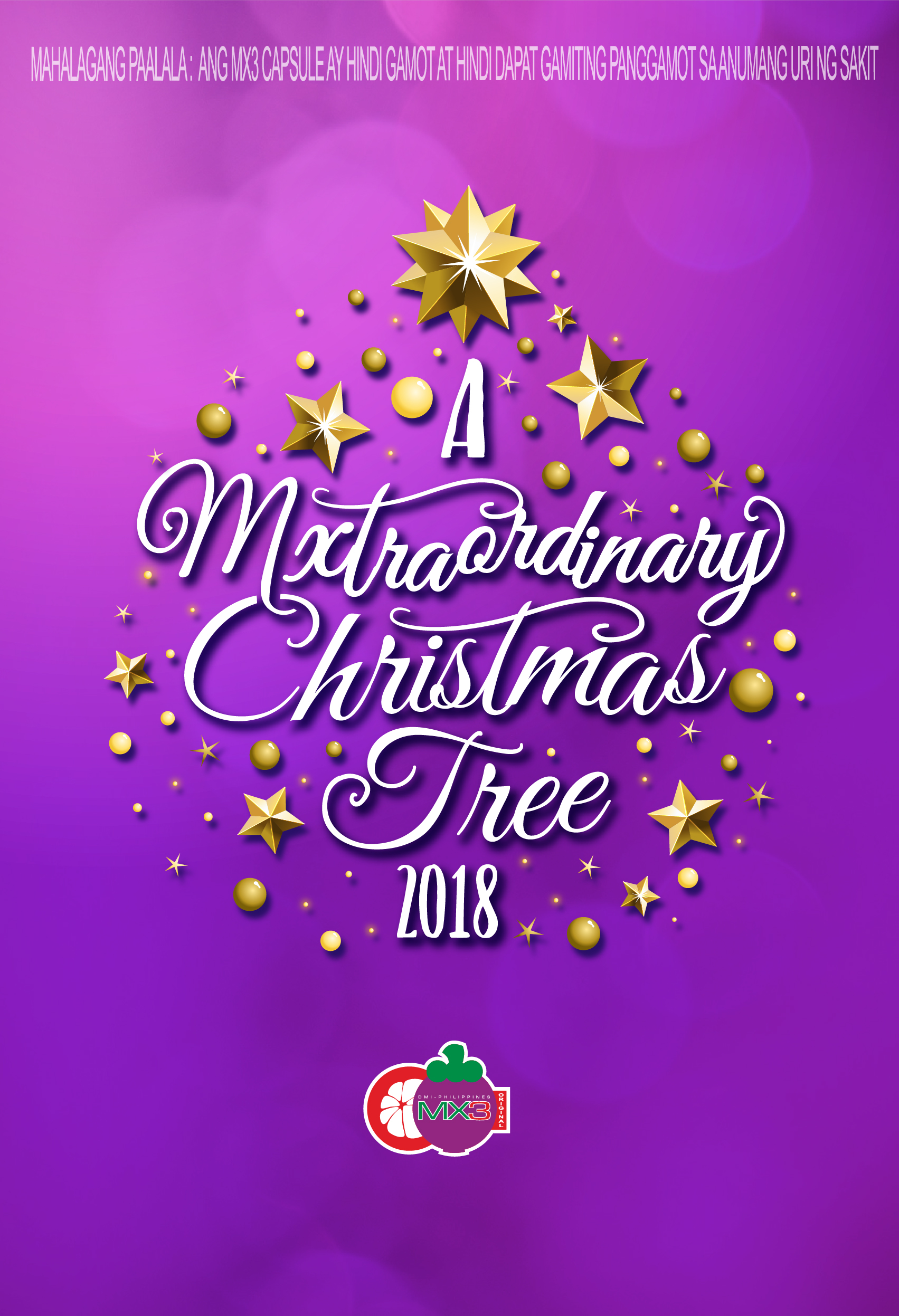 To: All Authorized MX3 Outlets, Distributors, Pharmacy, and Supermarkets
Dear Sir/ Madam,
Greetings of Peace and Love!
The last quarter of 2017, we held our first corporate contest that was open to all our MX3 distributing outlets and stores entitled "MXTRAORDINARY CHRISTMAS TREE", wherein Twelve (12) of the best MX3 Christmas Tree designed by the participating MX3 outlets were chosen to be last year's contest winners and awarded with corresponding cash prizes, plus a trip to Holy Land Israel! Indeed, it was a remarkable and joyous one that we have imparted to all our dear clients. We were greatly amazed by how they creatively designed their Christmas Tree out from the MX3 tradeboxes!
Once again, DMI Medical Supply Co., Inc. will be having another round of contest entitled "A MXTRAORDINARY CHRISTMAS TREE 2018". This will be a NATIONWIDE competition. Open to ALL Authorized MX3 outlets, Distributors, Pharmacy, and Supermarkets. In this regard, we are cordially inviting you to participate in our contest. Exciting cash prizes and a privilege to visit Holy Land Israel awaits the contest winners.
Should this interest you, please visit our webpage at www.mx3.ph or on our official MX3 facebook page for further contest details and click here to download the contest forms. This contest runs from 01 June 2018 - 31 December 2018 under DOH-FDA CFRR Permit No. 0495 s. 2018.
Please don't hesitate to contact us through Ms. Judelyn at 0919 912 6799 or (082) 305-4400 local 116 or email us at christmastreechallenge@mx3.ph or at dmi.judemaningo@gmail.com for any clarifications or queries regarding this contest.
We are very much looking forward that your distributing outlets join this contest. We are very much excited to see your MXTRAORDINARY Christmas Tree!
Sincerely yours,
The Managing Director