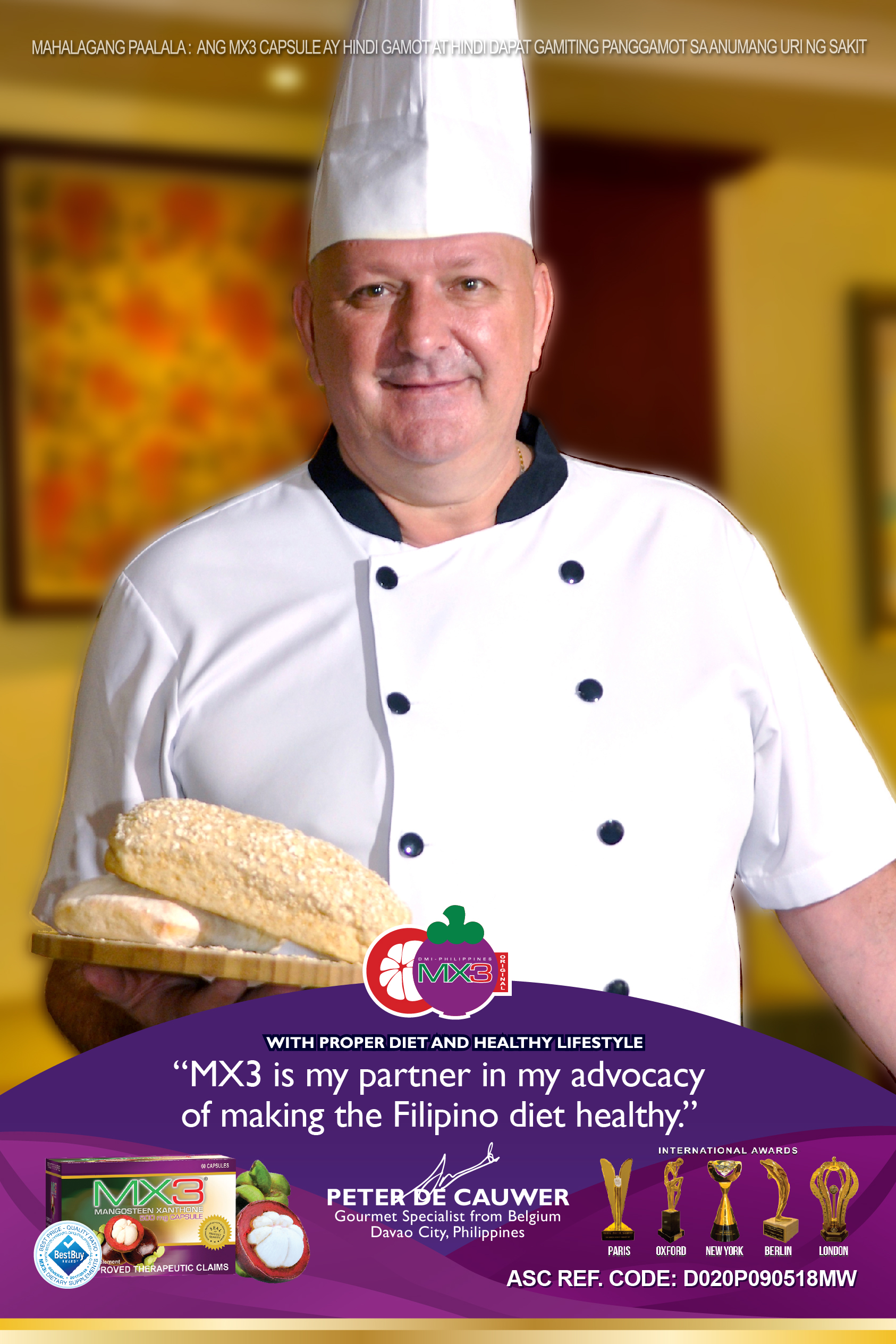 I am the owner of Derby Café in Belgium, and my Filipina wife, Minda, have assisted in handling and running the business for many years. I set up Belgian Baker in Davao City in 1994. It lasted for five years. Afterwards, I ventured in selling Belgian waffles in the city. I offered various bread, cakes, and pastries too. All these have brought so much stress. I experienced body pains due to a drastic increase in my blood pressure and blood sugar levels.
It was on April 2014 when I first heard about MX3 Products: I tried the MX3 Capsule and the MX3 Coffee Mix. Together with my maintenance medicines, regular exercise and healthy food preferences such as vegetable salad and steamed fish, I am able to do my work with much vigor. Lately, I noticed after my daily cup of MX3 Coffee, there was a boost in my energy. I never had trouble sleeping well at night. Even my wife noticed that it made both of us become less tired and less stressed. We were both more energetic and more alert.
Feeling so blessed and relaxed, I introduced MX3 to my friends and other family members. I can play tennis with ease again, play three-ball billiards, and even go scuba diving. I thank God for helping me realize that I need to take good care of my life because this is a gift. What an amazing life indeed. To God be the Glory!
Peter de Cauwer
Belgian Businessman/ Master Baker