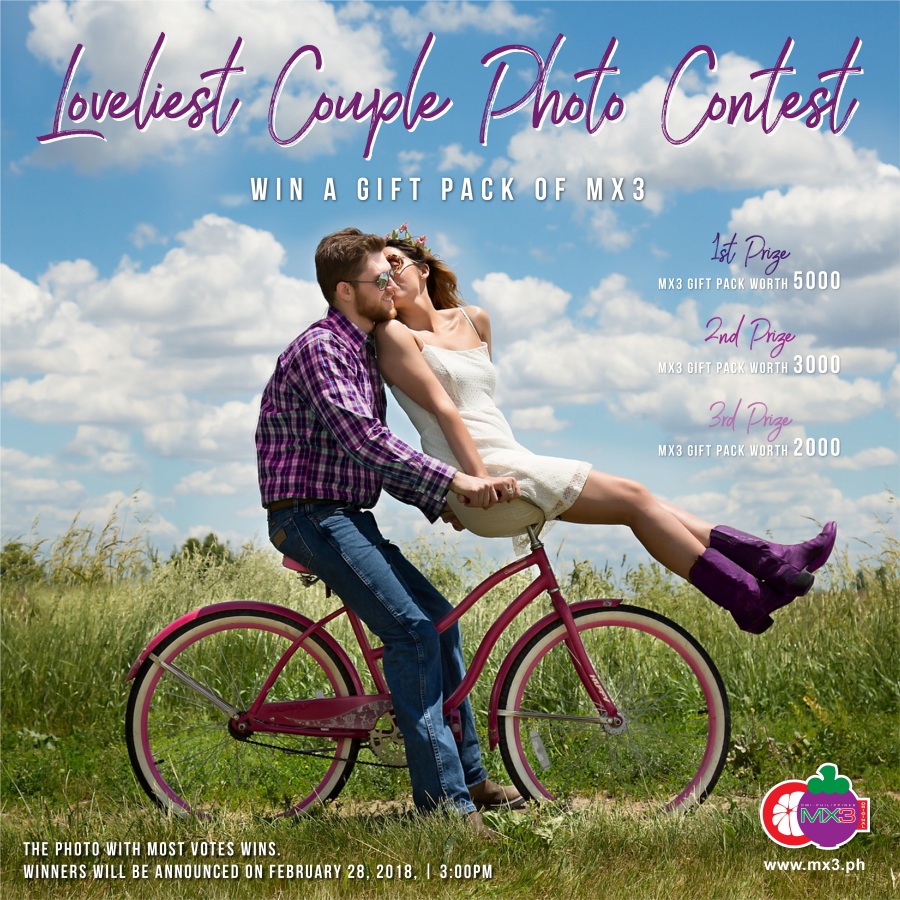 LOVELIEST COUPLE PHOTO CONTEST
WIN A GIFT PACK OF MX3
Take the loveliest couple photo with your partner. Upload your photo to the voting gallery starting Feb 9, 2018, 7:00 pm. Once entered, spread the word and share your entry with all your friends and family to gather votes. As they say, the early bird gets the worm, so we recommend making your submission early. The photo with most votes wins. Voting will end on February 26, 2018, 11:59 pm. Winners will be announced on February 28, 2018, | 3:00 pm.
Prizes:
1st Prize- MX3 Gift Pack worth 5000
2nd Prize- MX3 Gift Pack worth 3000
3rd Prize- MX3 Gift Pack worth 2000
Click here to join.