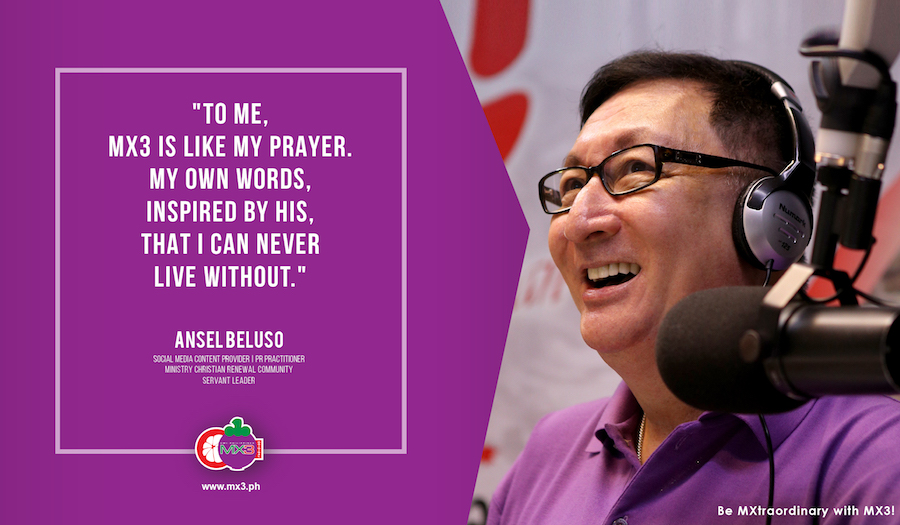 I realized how the power of words had destroyed me.
People knew me as that popular showbiz show host and reporter who made controversial stories about big movie celebrities in the Philippines. These stories were so controversial, they caused me strings of hardships.
I was drowning amidst the sand pit of my word war with world.
Then, one day, a gig from a Christian Renewal Community came. I was to produce a video series titled "In His Steps" — powerful transformations of individual going into the fold of Christ.
I found myself doing inspirational and pastoral talks myself. My knack for words were now professing the power of His word.
My own renewal happened from the spiritual to the physical.
My doctor suggested that I try MX3 capsules more than a year ago. More so, I found out that my relatives in the U.S. would buy MX3 in the Philippines. Of course I had my regular workout and disciplined diet.
Later on, my night sleep became deeper and better. I began waking up the next day feeling so rested and energized.
To me, MX3 is like my prayer. My own words, inspired by His, that I can never live without.
I am MXtraordinary.
ANSEL BELUSO
Social Media Content Provider | PR Practitioner |
Ministry Christian Renewal Community Servant Leader