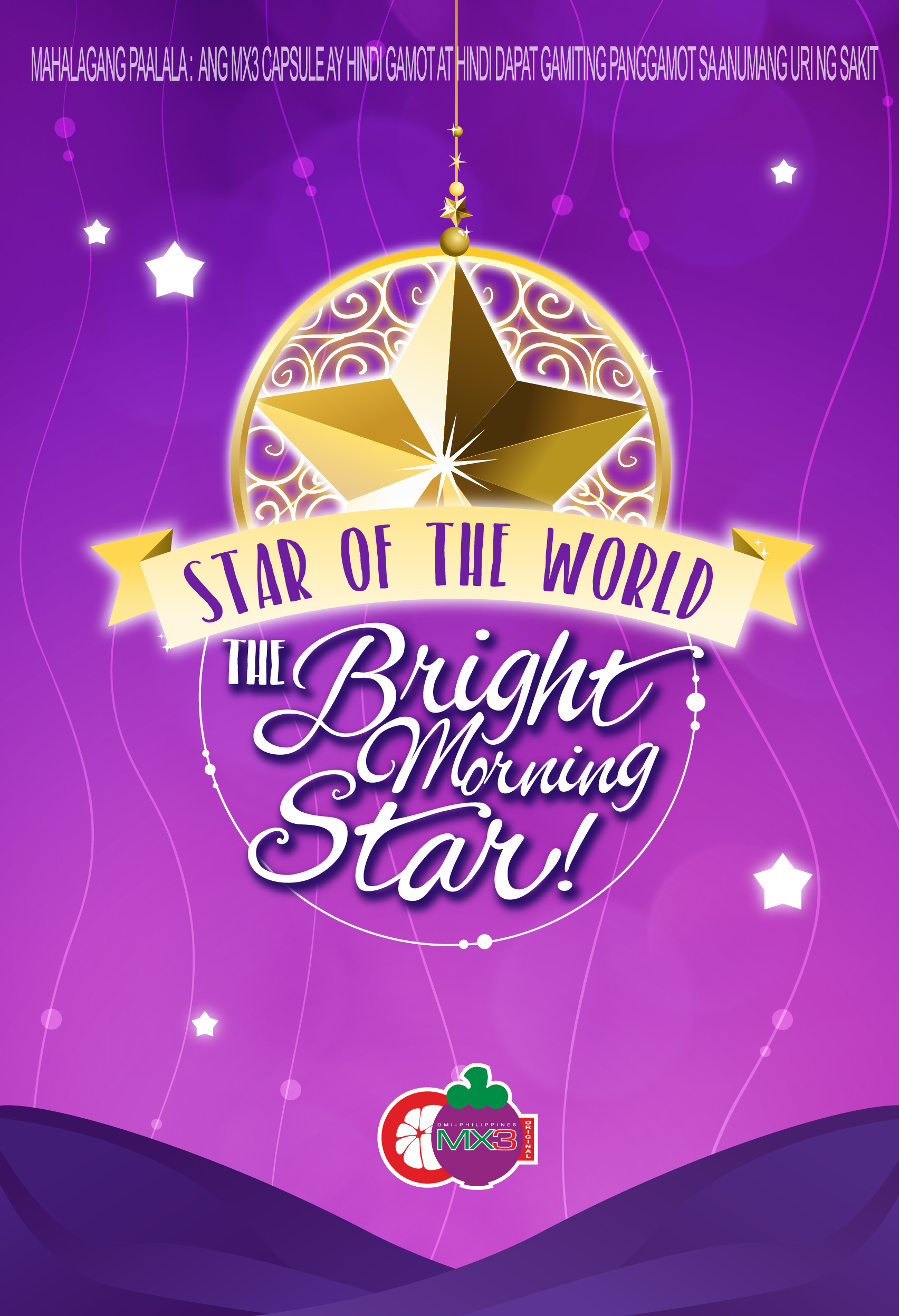 Greetings of Peace and Love!
We at DMI Medical Supply Co., Inc., the maker of MX3 Capsules, Coffee, and Tea, are inviting everyone to be part of the fun and exciting nationwide challenge of Parol-Making competition we aptly call "Star of the World, The Bright Morning Star 2018"
Open to all Filipino families currently residing in the Philippines, the "Star of the World, The Bright Morning Star 2018" parol-making competition also invites government offices, barangay communities, Christian congregations, and private companies to send their own collective entry.
All participants will be asked to create and display their own interpretation of what the best Christmas parol should be like, using empty MX3 boxes as its main and dominant materials.
DMI Medical Supply co., Inc. cordially welcomes all qualified to join in this early Christmas celebration of fun and challenges. Top prizes include the life-changing Israel Bible Tour and exciting prizes, tax-free!
Be the creators of this year's MX3 Bright Morning Star!
So, every time you buy MX3 Capsules, Coffee and Tea, save those empty MX3 boxes! You just may become the most blessed and shining MX3 parol creator in our Star of the World, The Bright Morning Star 2018.
To learn more of our mechanics and other details, click here or contact us through Ms. Marjorie at 09399373605/ (082) 327-6035 loc. 133 or at dmi.marj@gmail.com for any clarifications or queries regarding this contest.
DOH-FDA CFRR Permit No. 0494 s. 2018.