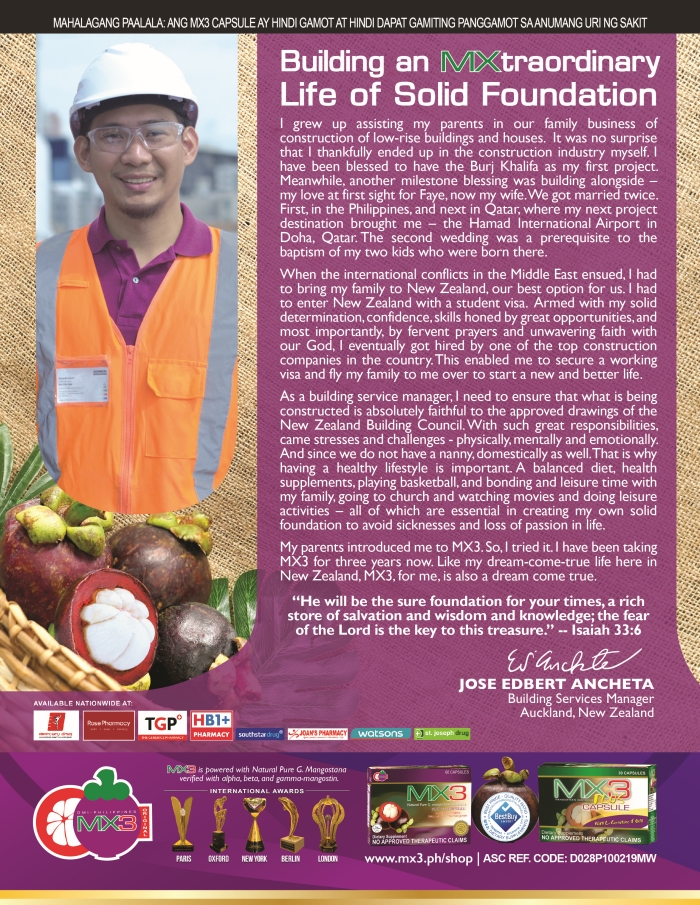 I grew up assisting my parents in our family business of construction of low-rise buildings and houses. It was no surprise that I thankfully ended up in the construction industry myself. I have been blessed to have the Burj Khalifa as my first project. Meanwhile, another milestone blessing was building alongside – my love at first sight for Faye, now my wife. We got married twice. First, in the Philippines, and next in Qatar, where my next project destination brought me – the Hamad International Airport in Doha, Qatar. The second wedding was a prerequisite to the baptism of my two kids who were born there.

When the international conflicts in the Middle East ensued, I had to bring my family to New Zealand, our best option for us. I had to enter New Zealand with a student visa. Armed with my solid determination, confidence, skills honed by great opportunities, and most importantly, by fervent prayers and unwavering faith with our God, I eventually got hired by one of the top construction companies in the country. This enabled me to secure a working visa and fly my family to me over to start a new and better life.

As a building service manager, I need to ensure that what is being constructed is absolutely faithful to the approved drawings of the New Zealand Building Council. With such great responsibilities, came stresses and challenges - physically, mentally and emotionally. And since we do not have a nanny, domestically as well. That is why having a healthy lifestyle is important. A balanced diet, health supplements, playing basketball, and bonding and leisure time with my family, going to church and watching movies and doing leisure activities – all of which are essential in creating my own solid foundation to avoid sicknesses and loss of passion in life.

My parents introduced me to MX3. So, I tried it. I have been taking MX3 for three years now. Like my dream-come-true life here in New Zealand, MX3, for me, is also a dream come true.

Jose Edbert Ancheta
Building Services Manager
New Zealand

"He will be the sure foundation for your times, a rich store of salvation and wisdom and knowledge; the fear of the Lord is the key to this treasure." -- Isaiah 33:6



Featured Product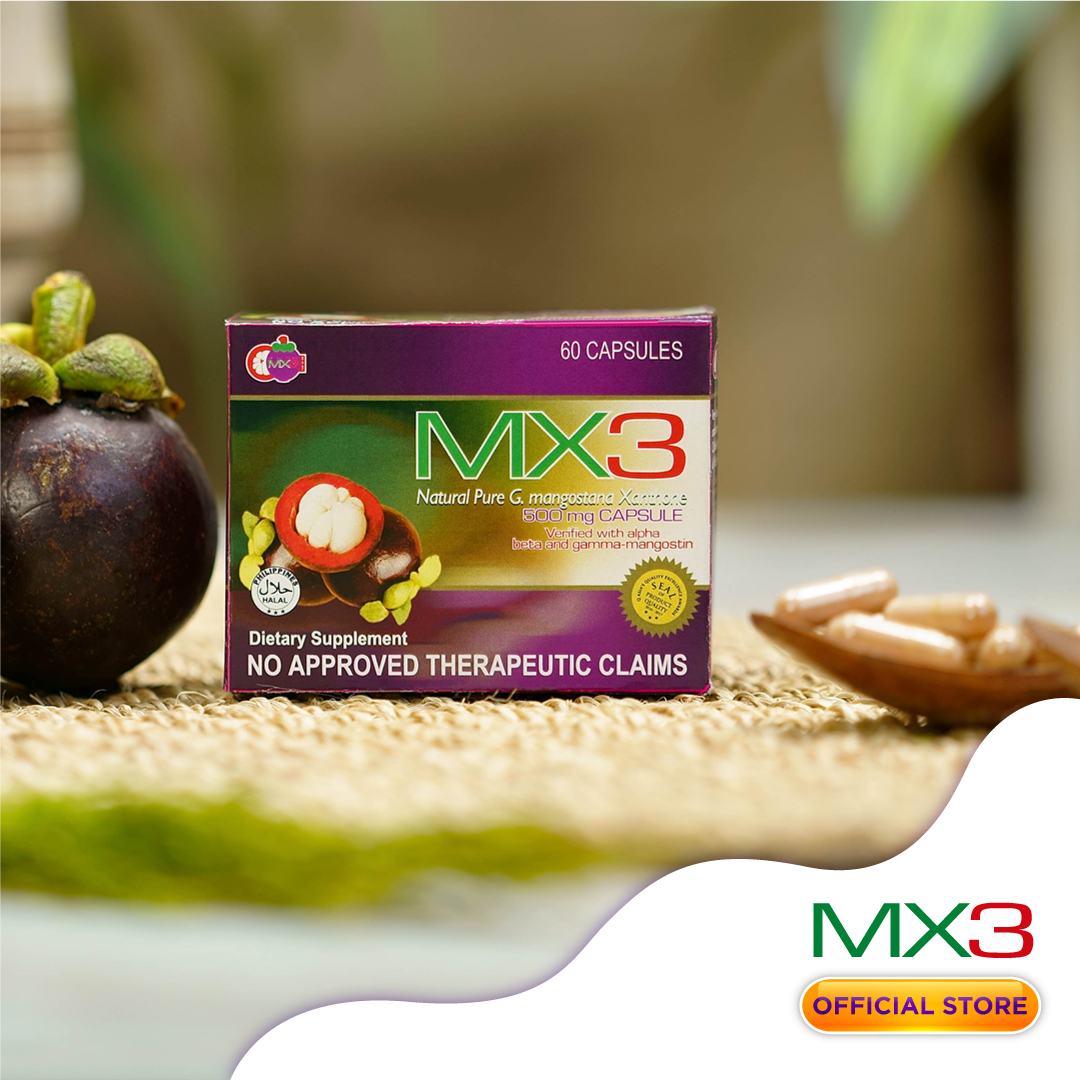 MX3 Natural Pure G. Mangostana Capsule or commonly known as MX3 Capsule is a natural food supplement that is rich in xanthone- a natural chemical extracted from the pericarp of mangosteen fruit (Garcinia Mangostana L.) and has powerful antioxidant and anti-inflammatory properties that help boost the immune system.

Xanthones have three derivatives, which are alpha, beta, and gamma mangostin, which are all found in MX3.
Alpha-Mangostin - Exhibits antioxidant, antimicrobial, and antitumor activities.
Beta-Mangostin - improves mood and relieves stress
Gamma-Mangostin - Has the most powerful antioxidant property. It can reduce swelling and help relieve pain. It can also help prevent the obstruction and the clogging of arteries that lead to heart diseases and can benefit in lowering LDL (bad cholesterol).

Visit our official store.