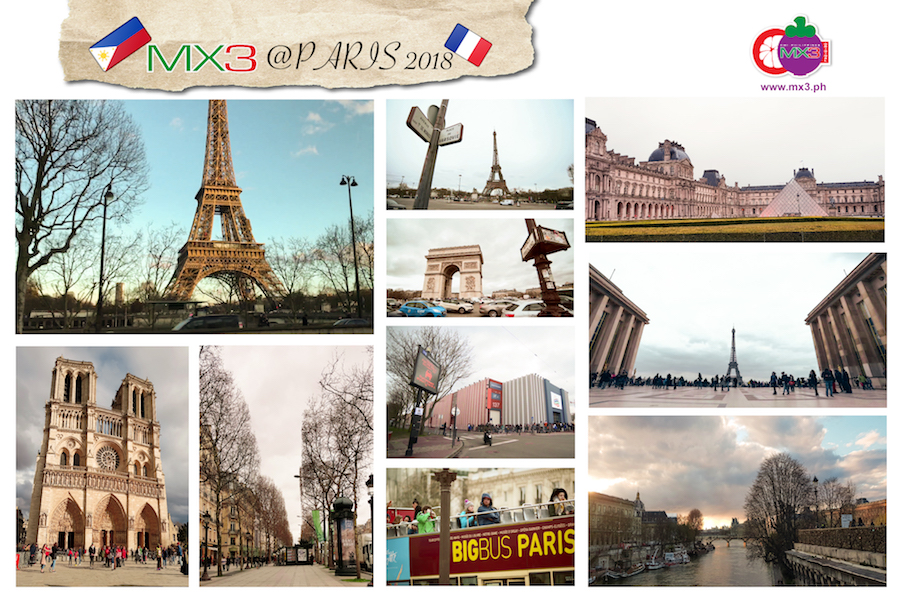 MX3 visited Paris in March as part of its vision to promote wellness to Filipinos all over the world.
Paris, France's capital, is one of the super cities in Europe. It is a global center for art, fashion, gastronomy, and culture. Widely known for its 19th-century cityscape, crisscrossed by wide boulevards and the River Seine, the world continues to be in awe with landmarks like the Eiffel Tower, The Louvre Museum, the Gothic Notre-Dame Cathedral, and Arc de Triomphe, among others.
This fabulous city is also home to the cafe culture and designer boutiques of the world, par excellence.
MX3 joined ABS CBN in their Kapamilya Fiesta World show held at Les Docks de Paris. The battlecry of their show is "Walang kaparis ang saya sa Paris."