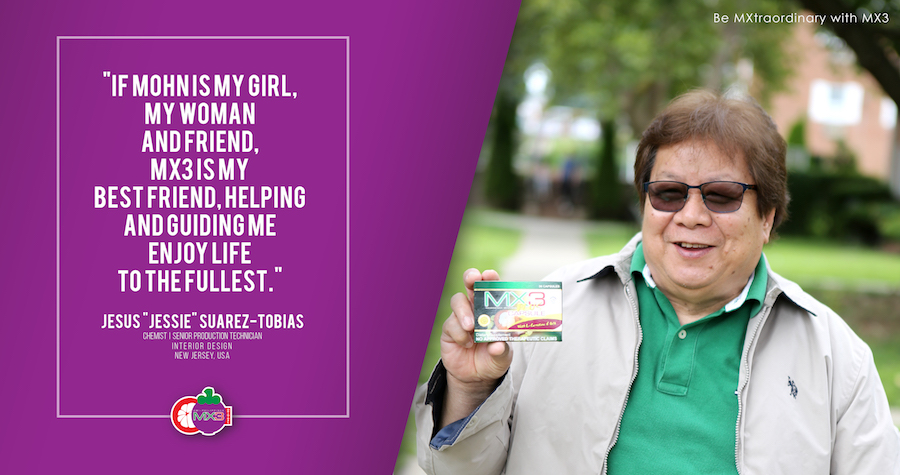 I just turned 64 years old. But I have never felt so active, busy and happy here in the United States of America.
Back in the Philippines, I was an architectural building model maker for the government. But I saw the bigger promise of America ten years ago, thanks to my siblings.
Now, I'm a senior production technician in a multinational dental products company, finally putting to good use my BS Chemistry degree.
I work 12 hours on weekdays and six hours on Saturdays. Friends of my age wish they could be as active as I am.
I thank MX3 because, with proper diet and exercises, I believe it helps me keep up from those physically challenging workdays, while helping maintain my blood sugar levels and my aging joints. I take one MX3 capsule twice a day, everyday.
I feel so blessed that I am still able to work at my age. And guess what? I still manage to do my architectural building model making.
I could not have done it that well without Mohn — my girl, my woman and friend. Of course with MX3, my bestfriend – helping me enjoy life to the fullest.
I am 64 and I feel MXtraordinary.
Jesus "Jessie" Suarez-Tobias
Chemist | Senior Production Technician
Interior Designer | New Jersey, USA