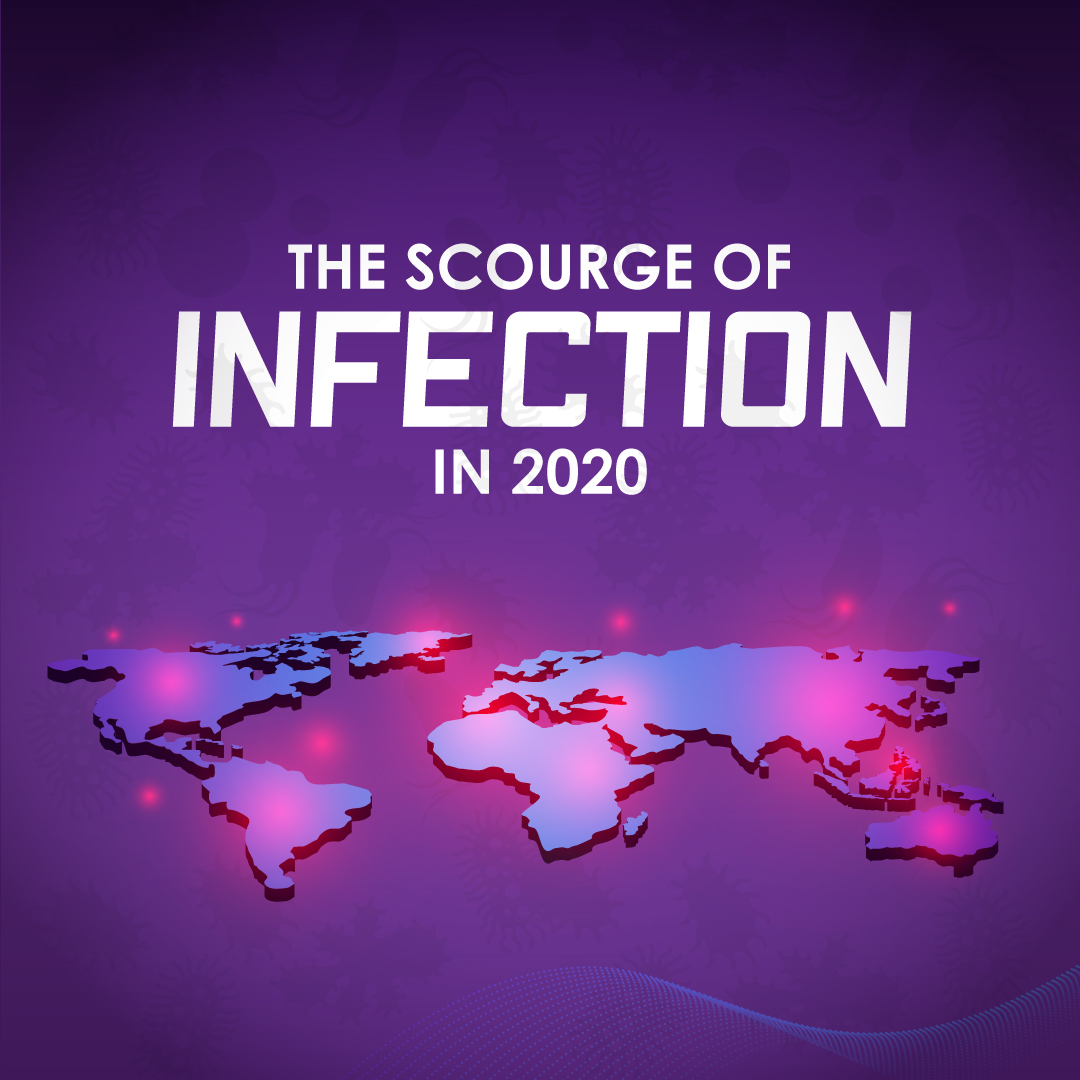 This year was totally unprecedented since 1918. The world was surprised, and everything was shut down. The people retreated in their abodes, many cowering in fear. Everyone could succumb to the new infection, no matter what race, status in life, beliefs, or affiliations. We saw death and despair.


WHAT IS AN INFECTION?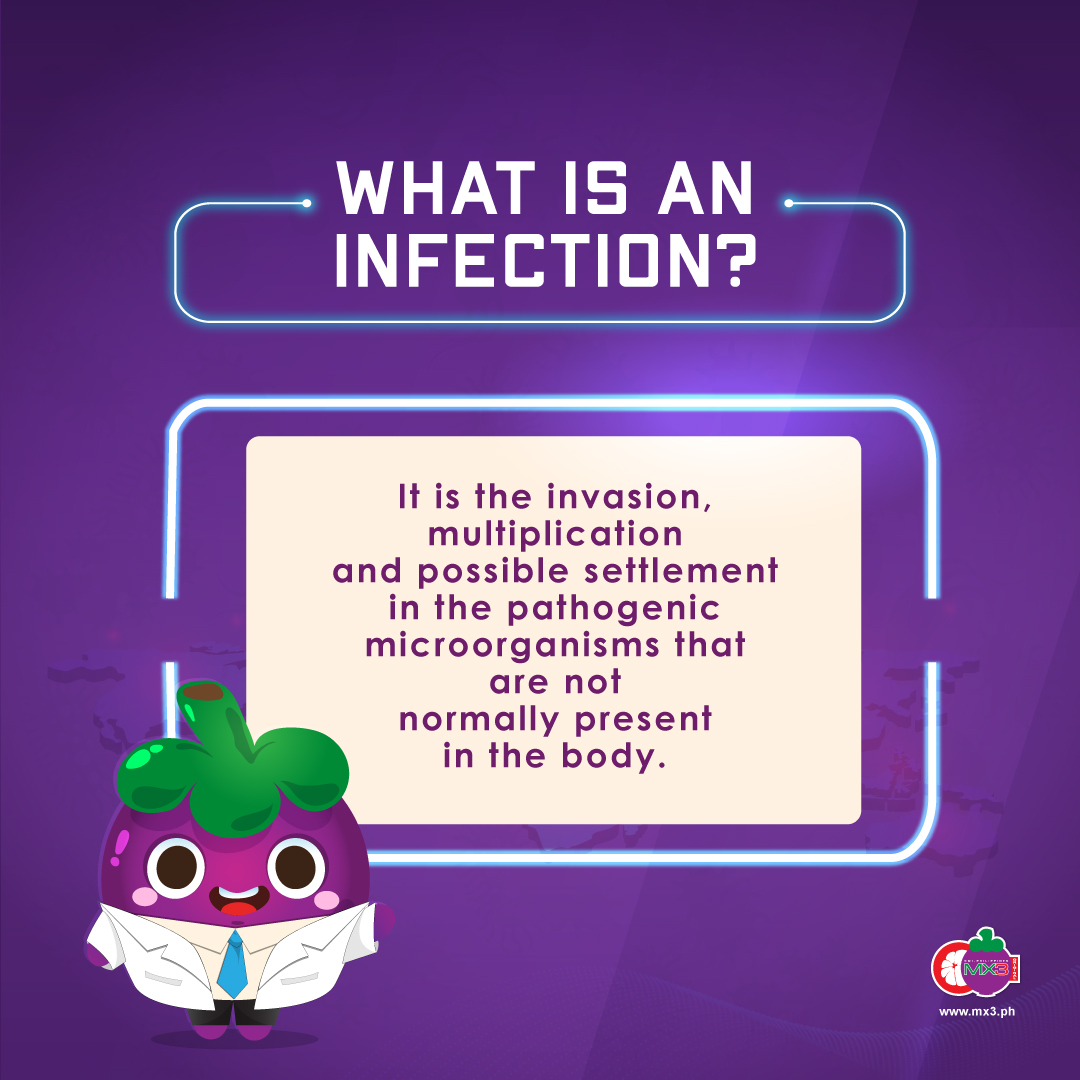 This is generally described as the invasion, multiplication, and possible settlement in the pathogenic microorganisms that are not normally present in the body. These could be bacteria, viruses, fungi, and parasites. An infection may cause no symptoms and be subclinical, or it may cause tissue and organ damages resulting in mild to severe signs and symptoms.


HOW DOES ONE GET INFECTED?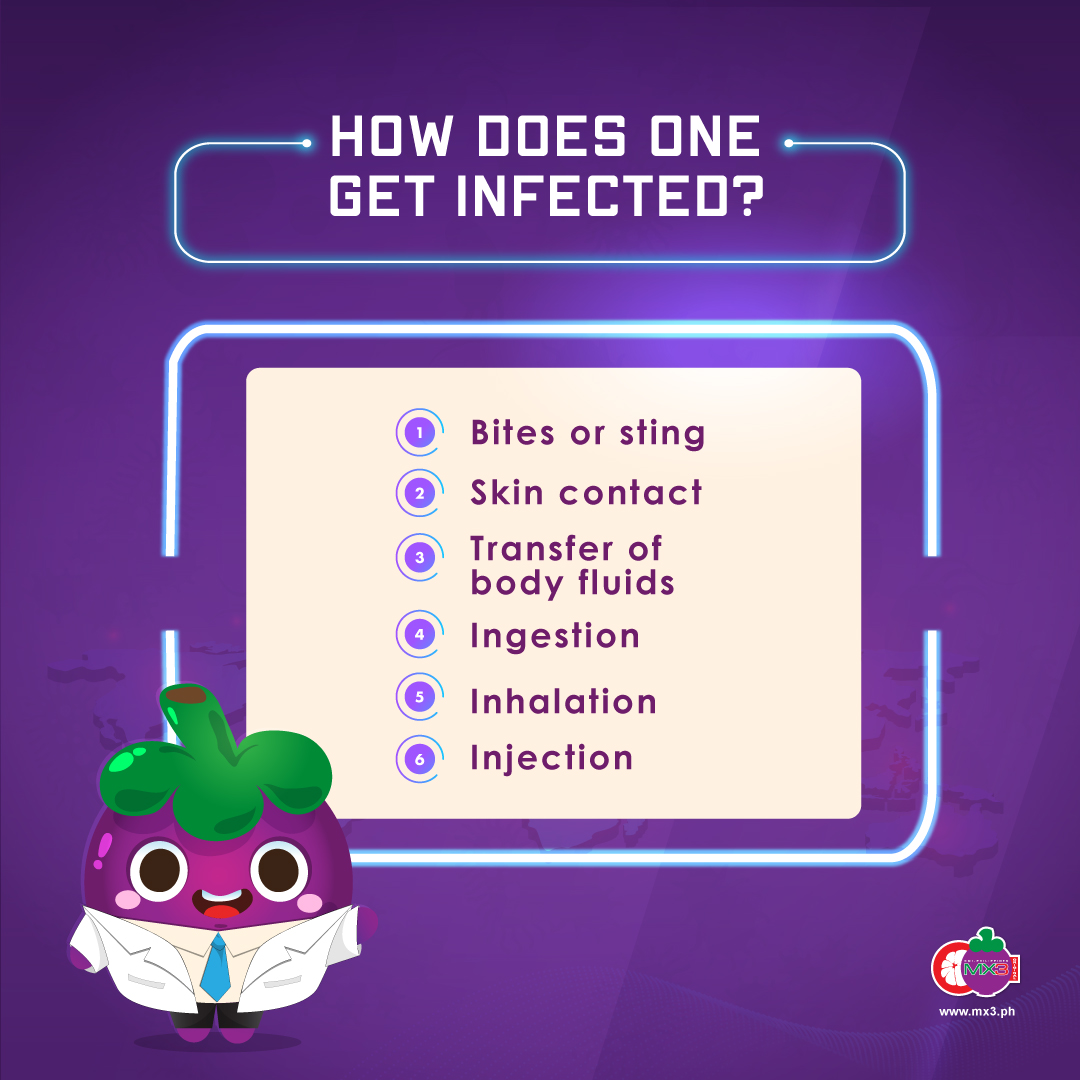 Most microorganisms use the host's body to sustain themselves, reproduce, and colonize. They may be transmitted from vector or carrier to an individual through:

Bites or sting

Skin contact

Transfer of body fluids

Ingestion

Inhalation

Injection

HOW DO WE KNOW IF WE ARE INFECTED?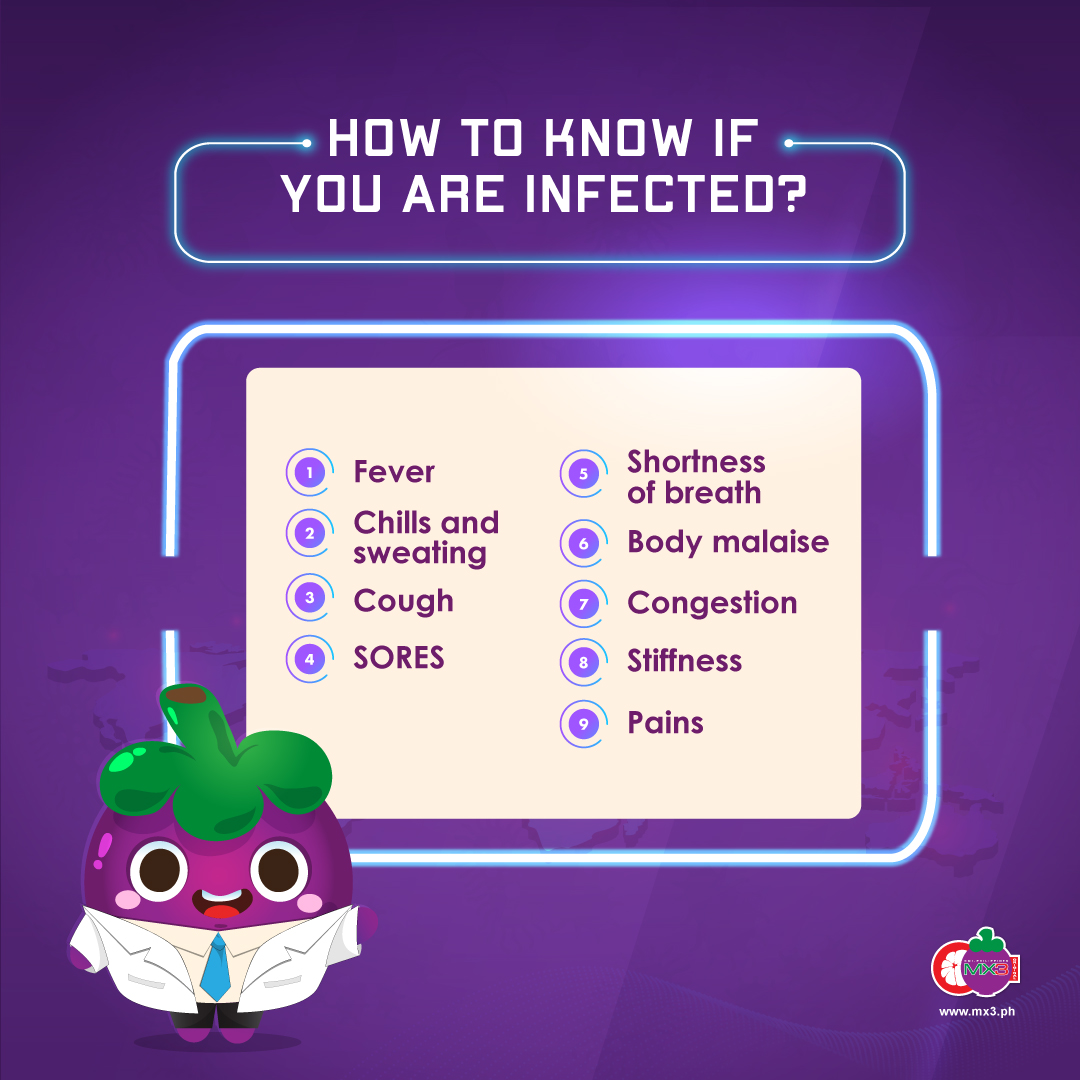 These are called signs and symptoms. They may vary from one individual to another in severity and reaction, depending on the person's resistance and immunity:
Fever

Chills and sweating

Cough

Sores

Shortness of breath

Body malaise

Congestion

Stiffness

Pains
HOW DO WE PREVENT GETTING INFECTED?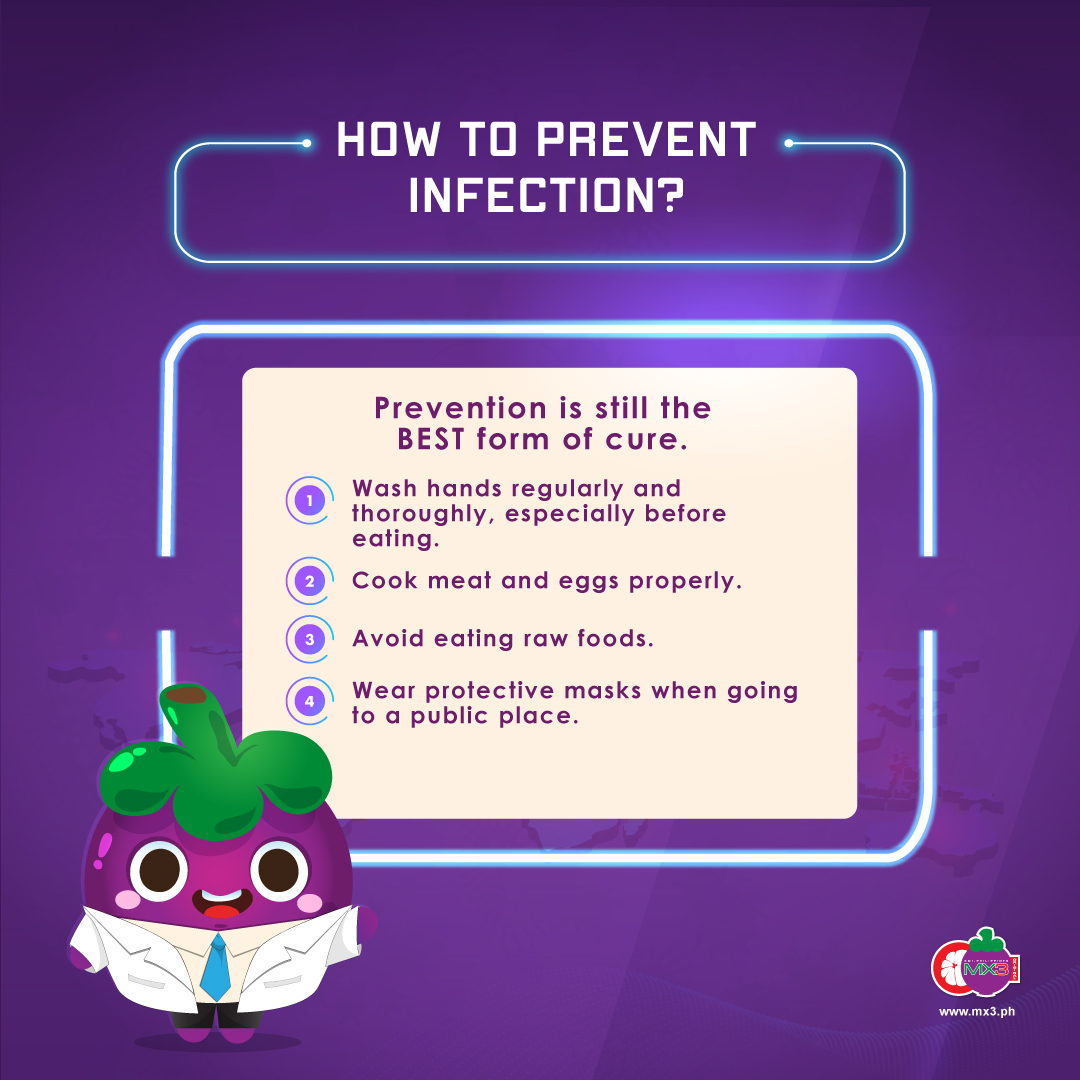 Prevention is still the best form of cure. It is important to wash hands regularly and thoroughly, especially before eating. Cook meat and eggs properly. Avoid eating raw foods. Wear protective masks when going to a public place. Cover mouth and nose when coughing or sneezing. Disinfect objects and surfaces touched by other people. Avoid close contact with those who are sick. Take a scientifically researched food supplement that can boost the immune system.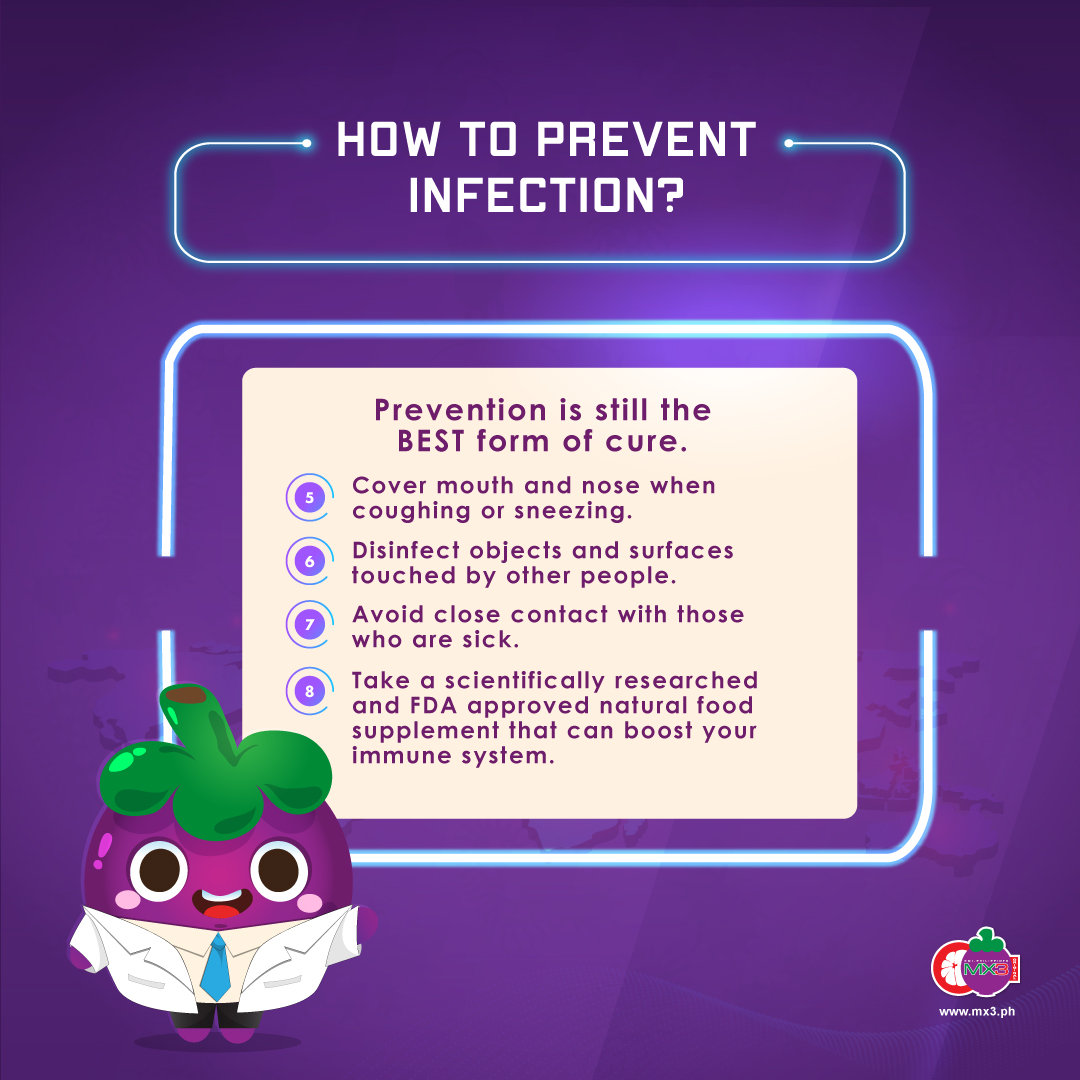 This is where MX3, a natural food supplement, extracted from the pericarp of the mangosteen fruit, can help a lot of people. Studies done in Canada show it is rich in Alpha, Beta, and Gamma mangostin – exclusive nutrients from the fruit, which synergistically help fight microbial infections. They can also help boost the immune system to prevent any serious complications. Try MX3 Plus capsule once or twice daily now and feel the difference! For more information, you may text us at 0918 8888 693 or go to www.mx3.ph/shop.
Please follow our regular article posts as we will be discussing more in detail the different organisms that cause the scourge of 2020. God bless, dear readers!