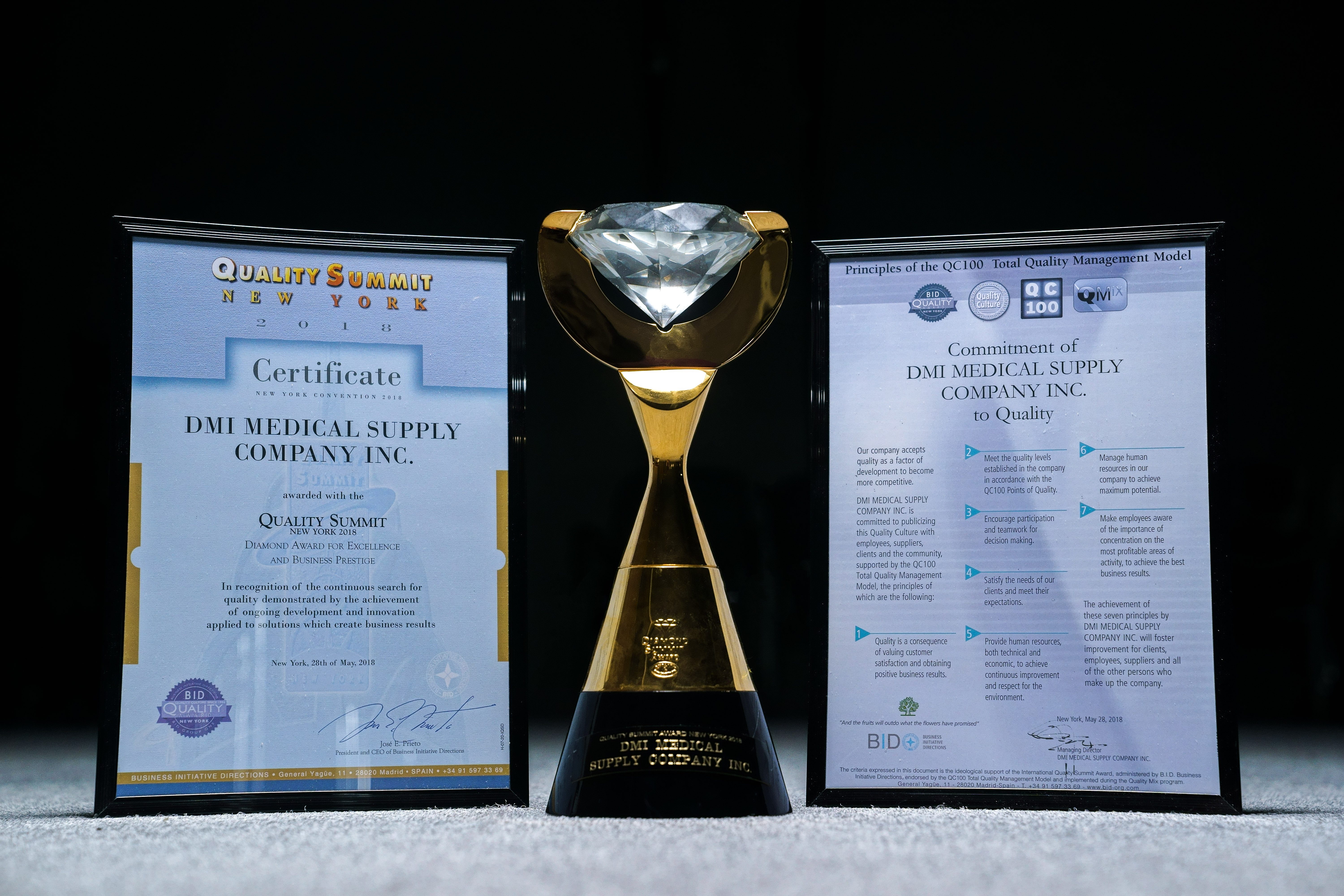 DMI Medical Supply Co. Inc., the makers, and distributor of MX3 Natural Food Supplements, was bestowed the prestigious International Quality Summit Award at the 32nd International Quality Convention at the New York Marriott Marquis in New York, USA on May 28, 2018.
The International Quality Summit Award (IQS) of Business Initiative Directions (BID) is presented in recognition of those companies or organizations in 179 countries throughout the world since 1986 that further their reputation and position by implementing and promoting quality culture. DMI's award this year is its 10th recognition and has moved up to the diamond category, the highest of the three categories, the others being gold and platinum.
Representing DMI Medical Supply Co., Inc. in the awarding ceremony were Managing Director Gina Marie Espejo, and her daughters Georgina and Geona Marie, with Sales Manager Theresa Orcullo.
Once more, this 10th International Quality Summit Award is a solid and authentic testament of DMI's vision to become the global business leader for superior organic health products that contributes wellness to mankind. MX3 is progressively creating its own equity and popularity in the USA and in the European countries.