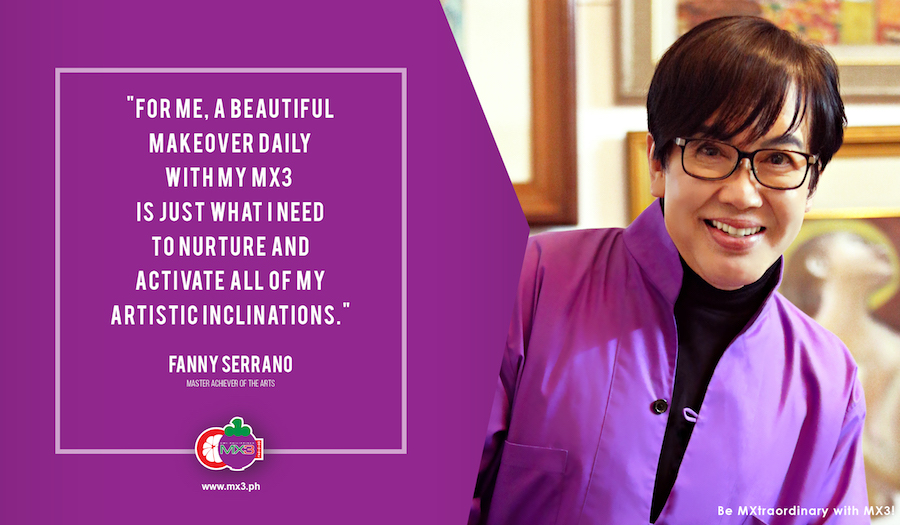 At 70 years old, a sense of accomplishment and humility overwhelm me for what I have become. From being a make-up artist, hairdresser, fashion stylist, actor, painter and interior designer, all rolled into one, I thank God for it.
At first though, these achievements were both bane and boon to me because I wanted to do all these at the same time. Stress gushed in. And I got stressed stressing them out.
Open heart surgery and fearful palpitations almost threatened my mortality.
Thankfully, christian living helped me lift everything up to the Lord. I learned to prioritize and manage all my artistic pursuits. I learned how to say no and be more secure.
Thanks to MX3 as well. I've been taking MX3 Coffee, Tea and Capsule for three years now. For me, a beautiful makeover daily with my MX3 is just what I need to nurture and activate all of my artistic inclinations.
I am MXtraordinary.
FANNY SERRANO
Master Achiever of the Arts