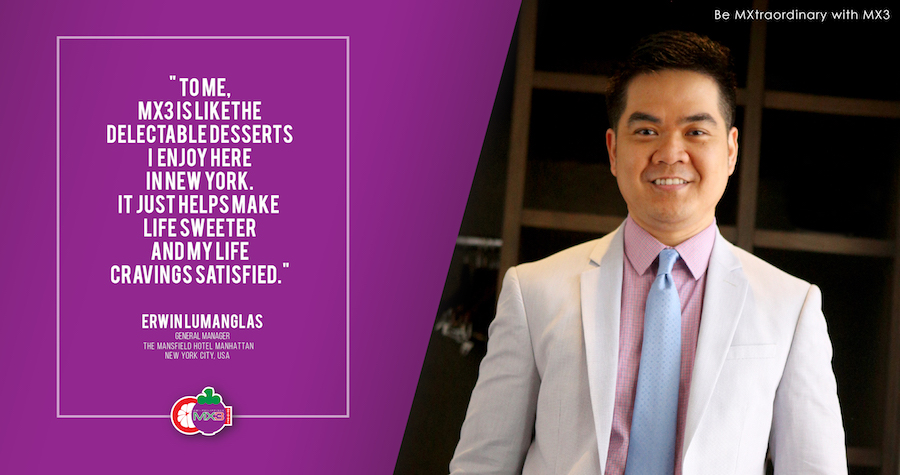 My life in the Philippines was already good, being a college professor and a finance guy. But I still I pursued a higher and better life. And in my mind, I could only achieve that in America. So I saved up and flew to the US to fulfill my life-long dream.
Starting out anew was never easy. My first job was to bus tables. Then came the hotel work. Tenacity and perseverance brought me to what I am now - a general manager of a hotel in Manhattan, New York City.
As a general manager, my responsibilities and accountabilities are huge. I have to know what happens in the hotel every time. And most importantly, I am responsible for achieving our business goals, year on year. The influx of stress is always constant and varied. Good thing MX3 is there to help me overcome the physical demands of the job.
With proper diet and exercise, I feel good going through my job even during winter season when I used to get these arthritic pains in my joints.
To me, MX3 is like the delectable desserts I enjoy here in New York. It just helps make my life sweeter and my life cravings satisfied.
ERWIN LUMANGLAS
General Manager
The Mansfields Hotel
Manhattan, New York City, USA