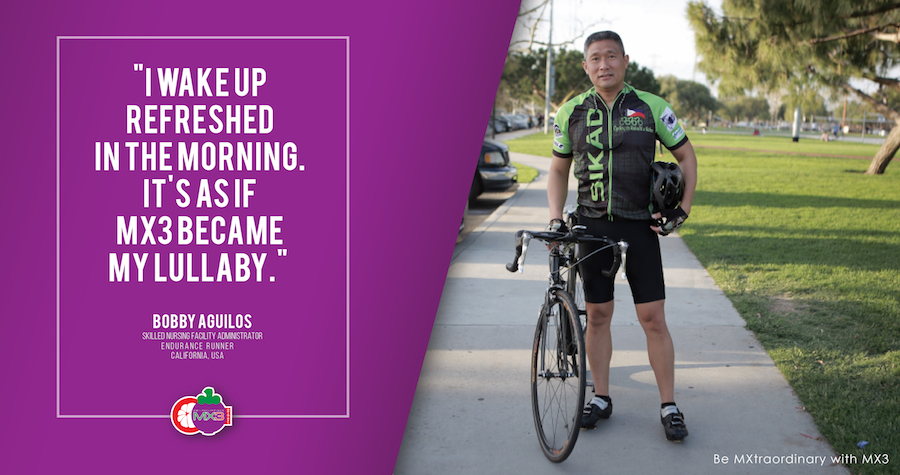 Every day, I tell myself, I need to be the better man than how I was yesterday. I am not getting any younger. And yet, my challenges grow stronger and bigger as each day passes by.

At work, as a skilled nursing administrator, I deal with more and more patients with various disabilities. We admit and house in those who have aged and cannot be taken care of at their homes. As their number increased continuously, so are the challenges.

At home, I deal with my most important patient -- my son. For 11 years now, he battles with a lifetime Pompe Disease that disables him to move at all. And as he grows older and bigger, I should be more fit, enough to carry him around or just be with him. With my wife, a registered nurse, we take care of our son while making sure that my three daughters grow up properly.

My pains felt so deep, it almost rendered me numb in so many levels. Yet my family and work staff look up to me for guidance and strength.

By God's grace, I now look at all of them as blessings and tests of strength in life -- most especially my son's. I progressively cultivated myself towards healthy habits and a self-enduring lifestyle.

I just not run. I run for long distance stretches. I just not bike. I bike for miles. When I swim, I swim more than I normally can. This way, I can win over life for my loved ones and those who depend on me.
This came with a healthy diet and the help of MX3 as my natural food supplement. My mom, now 85 years old and still full of vitality, gave me MX3. I believe MX3 has helped me found a new sense of vigor in dealing with my life on a daily basis. I think it also improved my sleeping pattern. Now, I wake up refreshed in the morning. It's as if MX3 became my lullaby.

Yes, I need to be the better man than how I was yesterday. Thank you to MX3. Now, it is easier said and done.
Bobby Aguilos
Skilled Nursing Facility Administrator/Endurance Runner
California, USA