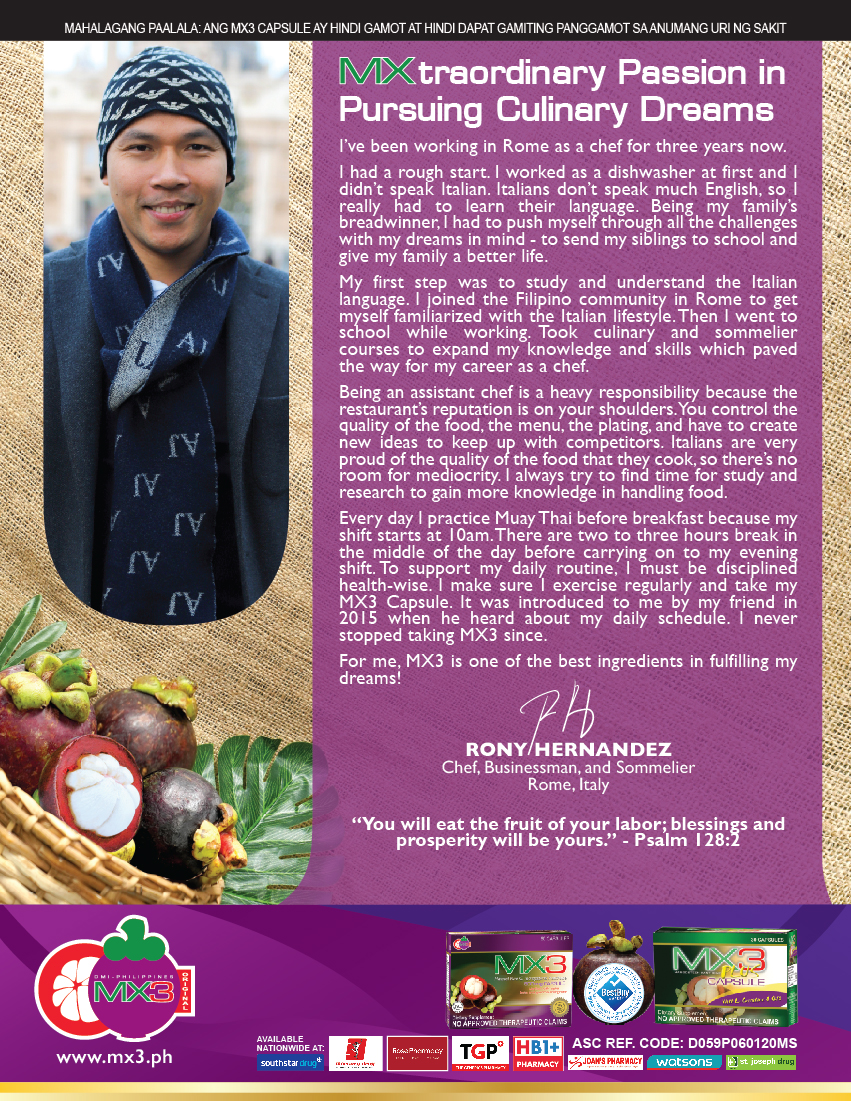 I've been working in Rome as a chef for three years now.
I had a rough start. I worked as a dishwasher at first and I didn't speak Italian. Italians don't speak much English, so I really had to learn their language. Being my family's breadwinner, I had to push myself through all the challenges with my dreams in mind - to send my siblings to school and give my family a better life.
My first step was to study and understand the Italian language. I joined the Filipino community in Rome to get myself familiarized with the Italian lifestyle. Then I went to school while working. Took culinary and sommelier courses to expand my knowledge and skills which paved the way for my career as a chef.
Being an assistant chef is a heavy responsibility because the restaurant's reputation is on your shoulders. You control the quality of the food, the menu, the plating, and have to create new ideas to keep up with competitors. Italians are very proud of the quality of the food that they cook, so there's no room for mediocrity. I always try to find time for study and research to gain more knowledge in handling food.
Every day I practice Muay Thai before breakfast because my shift starts at 10 am. There are two to three hours breaks in the middle of the day before carrying on to my evening shift. To support my daily routine, I must be disciplined health-wise. I make sure I exercise regularly and take my MX3 Capsule. It was introduced to me by my friend in 2015 when he heard about my daily schedule. I never stopped taking MX3 since.
For me, MX3 is one of the best ingredients in fulfilling my dreams!

Rony Hernandez
Chef, Businessman, and Sommelier

Featured Product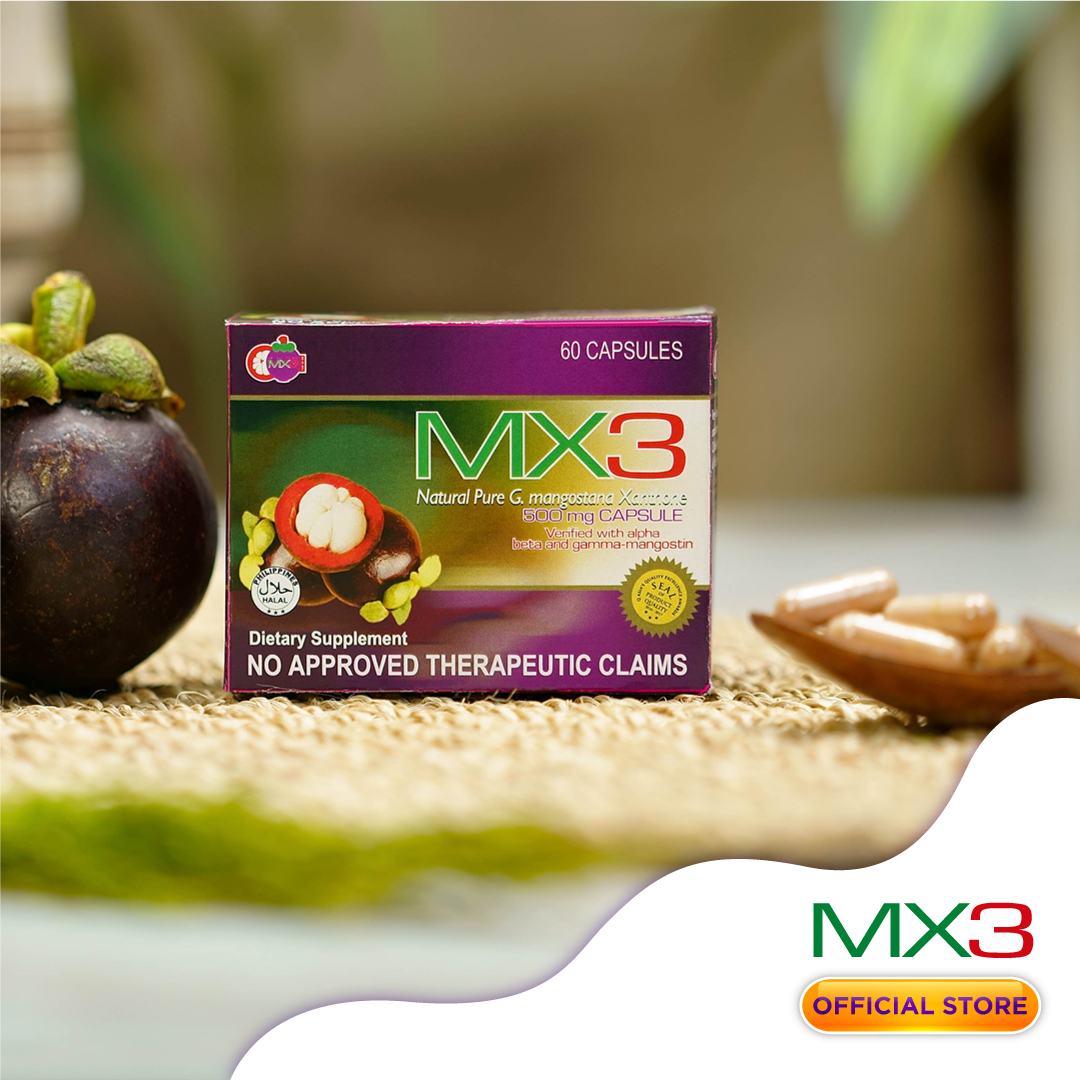 MX3 Natural Pure G. Mangostana Capsule or commonly known as MX3 Capsule is a natural food supplement that is rich in xanthone- a natural chemical extracted from the pericarp of mangosteen fruit (Garcinia Mangostana L.) and has powerful antioxidant and anti-inflammatory properties that help boost the immune system.

Xanthones have three derivatives, which are alpha, beta, and gamma mangostin, which are all found in MX3.
Alpha-Mangostin - Exhibits antioxidant, antimicrobial, and antitumor activities.
Beta-Mangostin - improves mood and relieves stress
Gamma-Mangostin - Has the most powerful antioxidant property. It can reduce swelling and help relieve pain. It can also help prevent the obstruction and the clogging of arteries that lead to heart diseases and can benefit in lowering LDL (bad cholesterol).

Visit our official store.