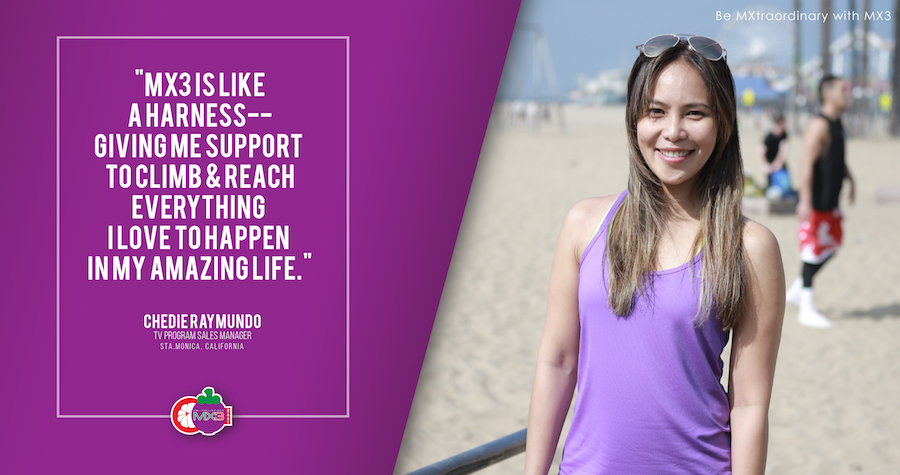 Sta. Monica, California is a vibrant city with phenomenal people and lifestyle. I so love my life here.
The beachfront inspires people to be fitness enthusiasts like me. So on weekends, after five days of so much mental work as a TV programming sales manager, I make it a point to stay really fit and healthy.
My intense physical workout regimen includes jogging, stairs climbing, biking, akroyoga and TRX. And I do meditations to harness my center.
I was looking for a food supplement that would help boost my energy until my friends told me about MX3. I learned that its ingredients are mangosteen rind. I'm very big in making sure that everything I take is organic. So I tried it. And I have been so satisfied using it for three months now.
I'm now in my late 30's. I want to prolong my life for as long as I can. There's just so many things I want to do and see. And to be able to do these, I think of MX3, combined with a healthy diet and lifestyle.
For me, MX3 is like a harness -- giving me support to climb and reach everything I love to happen in my amazing life.
Chedie Raymundo
Sta. Monica, California
TV Program Sales Manager