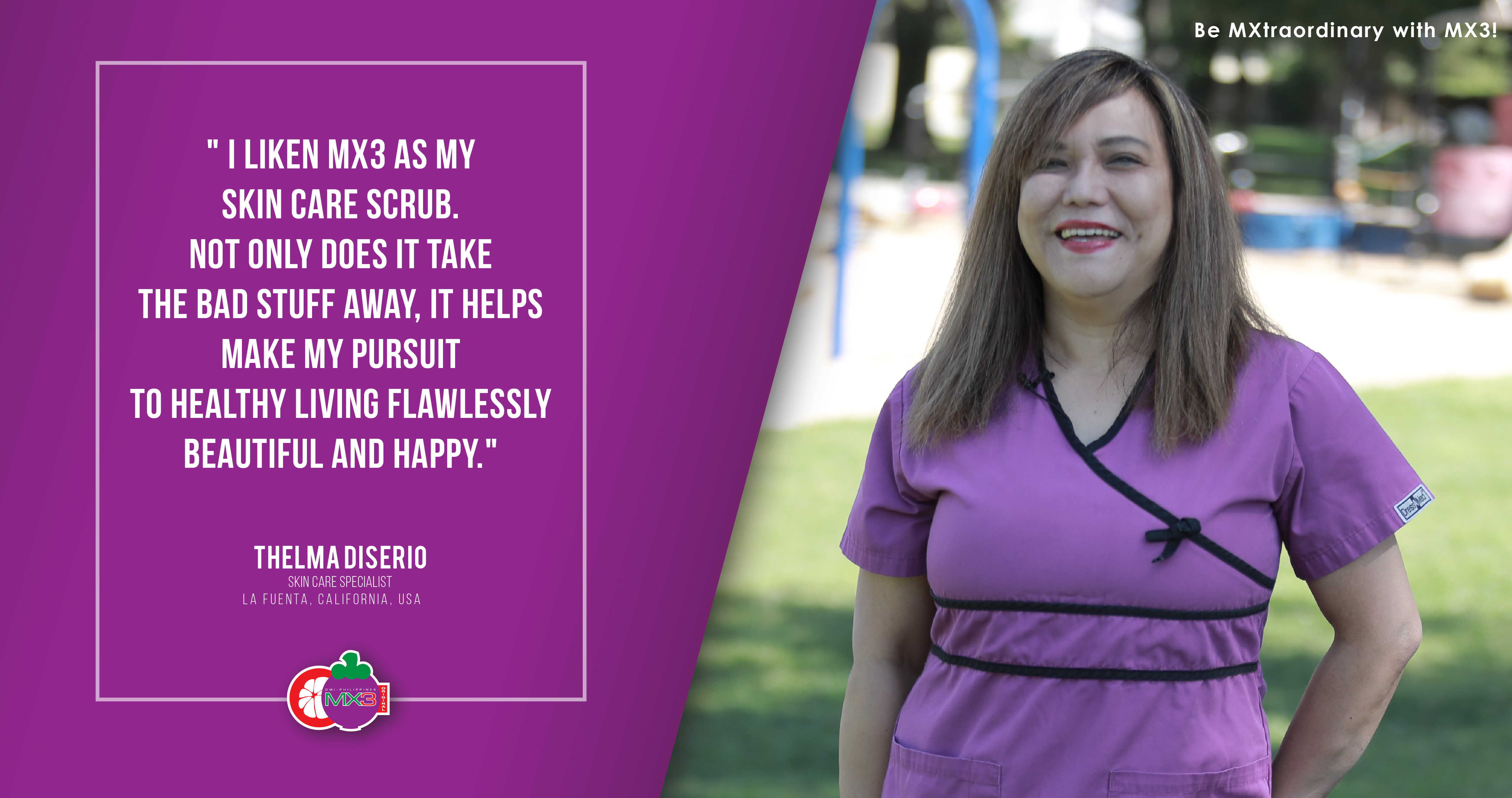 I have fallen in love with my job as a skin care specialist here in the US.
The job is far from easy. So much details, mostly technical and scientific, are involved in the work. There is so much pressure from the responsibility of making sure that customers would be comfortable and satisfied with the outcome of their treatment. And more importantly, earn their trust and confidence in me. And that makes me happy.
This happiness though comes with physical hard work. Full concentration, with skillfully steady hands and sharp eyes on the work are the basic requirements. My body bends towards the face or body of the customer for hours. It can be back breaking and painful. At the end of a working day, I would be very tired.
That is why I make sure that I regularly do exercises, like walking on the treadmill and eat properly to endure my work. Good thing my sister introduced me to MX3. I take a capsule in the morning and another one at night. I have been taking MX3 for more than three years now.
I am able to sustain my whole day everyday feeling energized. And when I wake up in the morning the next day, I feel refreshed and renewed from yesterday's work. Just as I would scrub those skin impurities from my customers to make them feel fresh and beautiful.
I liken MX3 to my skin scrub. Not only does it take the bad stuff away, it helps my healthy living flawlessly beautiful and happy.
THELMA DISERIO
Skin Care Specialist
La Fuenta, California, USA