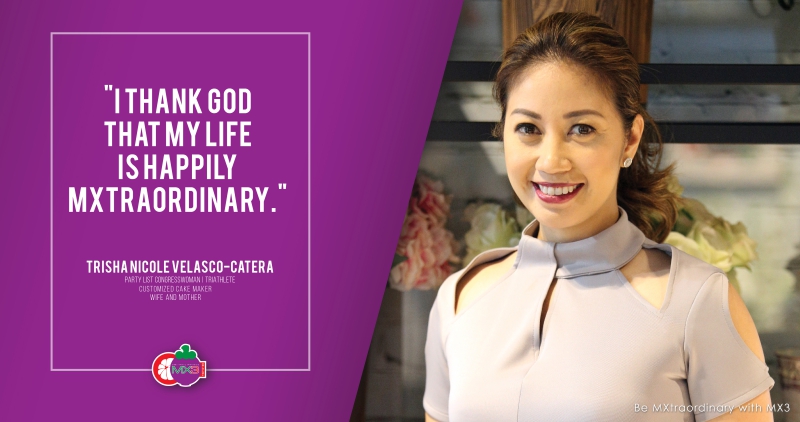 I'm a busy woman. Aside from serving as a representative of people with disabilities in the Philippines, I look after my daughter Anya, do my best to be a good wife to Sherwin, my husband, and make customized cakes as a sideline. Doing all these leave me happy yet drained at the end of the day.
Good thing I discovered MX3. Taking MX3 capsule and MX3 tea daily, exercising regularly and having positive outlook help me boost my immune system and allows me to achieve all the things I set my mind and heart to.
I thank God that my life is happily MXtraordinary.
Trisha Nicole Velasco-Catera
Party List Congresswoman| Wife and Mother | Triathlete | Customized Cake Maker